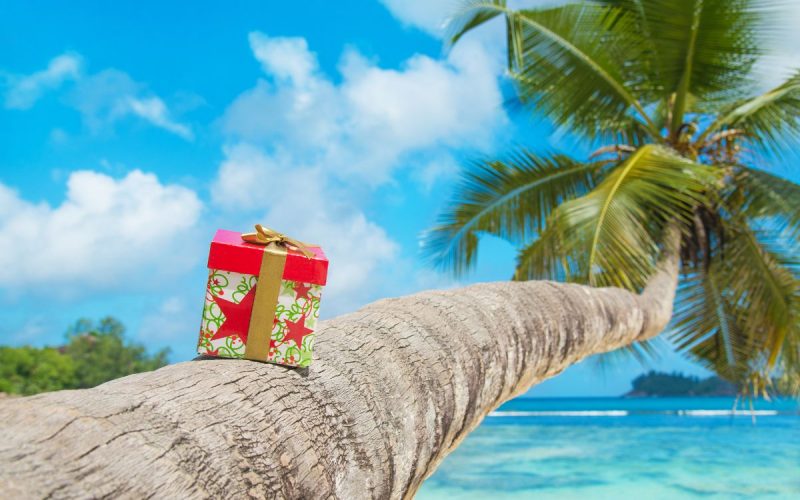 March 15, 2022
---
There is nothing more heavenly than a beach break after spending so many months trapped up in our homes. The sand in our feet, the sun on our skin—sounds like heaven. Who doesn't like the beach, sand, and the sound of the ocean? Everyone loves the beach. Some people love this feeling with all of their hearts. So, beach gifts are perfect for any friend who loves stretching out on the seashore and surfing. These great beach gifts ideas consist of various styles and setups and are of premium quality, making them a sure thing for a perfect beachgoer.
Here are some brilliant and perfect gift ideas for the people(friends, family or yourself) who can't live without being close to the seashore.
Beach Cabanas
A Cabana is a perfect beach shelter top in the beach gifts list. Beach Cabana will provide a much-needed shade for a sunny and bright beach day and keep you and your family/friends safe from the harmful UV rays.
Many beach cabanas are available in the market, but sometimes it gets tricky to choose the right one. Kailasa Beach Cabana has grown in popularity because of its premium quality, designs and easy to set up mechanism.
I would recommend adding a beach cabana for sure in the beach list.
Water Resistant Beach Tote Bag
Many ultra-cute tote bags are available in the market and are a must-have beach accessory. Tote bags are primarily large and lightweight, with a suitable zipper closure and handy inside and outside storage pockets. They are hands-on and fashionable, making them one of the best gifts for beach lovers. The best is that you will find a design for every taste — from floral to plain colours, tropical, or simple stripes.
These beach bags can protect their personal belongings ( sunscreen, water bottle, phone, beach towel)at the beach and give them peace of mind while they are out enjoying their day under the sun (and by the surfs!).
Beach Chairs
Every lover of the beach needs a comfortable throne for the seashore.
An easy to carry beach chair is a must for a perfect beach day. A low lying beach chair that is comfortable and helps you enjoy the beach, where you can chill and relax, watch the waves, read a book, chit chat, play a game, is sure a must-have.
There are many comfortable and best value beach chairs on the market, so your friends can lounge out at the beach this season. The relaxing beach chairs from Kailasa are for people looking for exceptional relief and relaxation during their beach break. This one will leave you highly impressed if you look for durability and an easy-to-carry beach chair. It's worth every penny. So, let them say goodbye to that sore back and hello to afternoon naps, relaxing music, and eventually fighting among their beach buddies for that perfect comfy seats!
Sand Resistant Beach Towel
Sure, making sandcastles at the beach with kids is fun. But most of us couldn't enjoy that without all the sand, especially on our pleasant, fresh beach towel. Unfortunately, it's almost impractical to keep the sand off from the favourite towel. And with every single wipe, we just spread it more and more.
Think about a towel from which you could remove all the sand with a simple swipe!! Yes, you can — with the help of a sand-proof beach towel. So it is perfect for a seaside trip. It will keep everyone dry as well as comfortable. Sometimes these are not just soft but sustainable too. Beach towels have many benefits as they dry you faster and quickly absorb moisture.
Beach umbrellas
There's no denying that the Aussie heat has a powerful impact. And when it comes to trying to find an excellent spot at the beach during the summer, the chances –regrettably – are slim to none. This means that packing all the essentials is vital. Sun protection is essential for anyone planning to spend the day stretching out in the sun and surf. It goes without saying, of course! While the rule of sunscreen should never go unseen, the truth is that our skin deserves a little more care. Best friend? A beach umbrella
If you're looking for a premium beach umbrella that doesn't negotiate on style, look no further than Kailasa premium beach umbrellas. The umbrellas are made from 100% recycled RPET material, come with a matching carry bag and is easy to carry around the beach due to their lightweight design. In addition, the premium beach umbrellas from Kailasa offer UPF 50+ protection and an aluminium pole with tilt for all-day protection. These easy to carry umbrellas are clever ideas for beach gifts, especially for people who love to enjoy on a beach and care about their skin.
Conclusion
Finding the right beach gift for someone isn't easy. You will often hear things like, "I really don't need this". But you know if they enjoy the beach, then you are on the right path to finding the best beach gift.