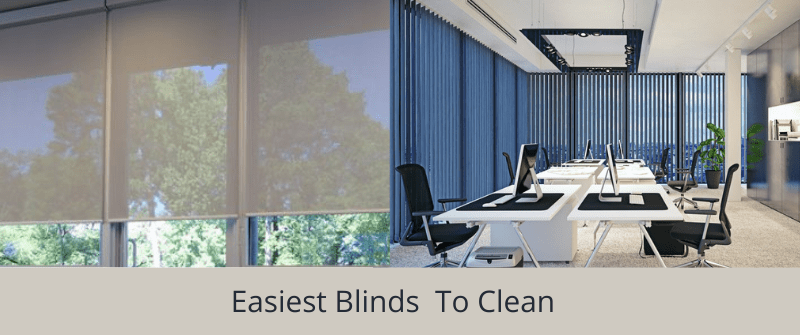 June 4, 2021
---
The blinds are simply a type of window covering which consists of hard vanes or slats that can be pulled across a window to the side. The Blinds are also can be lowered from the top of the window to stack lengthwise. . Sydney is one of the largest cities and the capital of New South Wales, Australia has many stores for blinds. People in and around the state of New South Wales can find a lot of the best manufacturers of shutters and blinds in Sydney.
There are different varieties of blinds to choose from a wide range of collections. It is also important to consider the blinds that are easy to clean and maintain. Here are some of the different types of blinds and the ways of maintaining and cleaning them.
Roller blinds
These types of blinds are the most convenient type of blinds. Roller blinds are made from a specially manufactured fabric that is long-lasting. The specially made fabric is mounted to the window by a pole where the fabric is wrapped around.  There are many cheap roller blinds in Sydney with good quality. You can easily clean these blinds by using a soft brush when it is in a fully lowered position to remove dust and any other particles. Then you can wipe the entire surface of the blind with a damp, warm cloth. Before rolling it up use a clean cloth to dry the blind.
Vertical blinds
The vertical blinds are used mostly for large glass doors and can cover the entire door and used for larger windows as well. The vertical blinds can open by parting in the middle to both sides and also open from side to side depending on the style. These vertical blinds are the best choice for the floor to ceiling doors and windows. They can be used for small windows as well. These blinds are ease of maintenance as it attracts minimal dust. To keep it in good condition you can use a feather duster or vacuum cleaner for a gentle clean. You can find many cheap vertical blinds in Sydney.
Venetian blinds
Venetian blinds refer to the models of horizontal slats which are the most popular style of blinds. The horizontal slats made of plastic, wood, or metal are attached between cords or string of fabric called tapes. In this style, you have to pull the string to unlock the slats before raising or lowering them. These types are one of the most common types of blinds. It is a bit tricky to clean the Venetian blinds. A damp cloth, soap solution, and warm water will help you clean. While the blind is in a closed position you have to vacuum from both sides. Then work from the top to the bottom gently wipes each slat when the blind is in an open position. This is enough to remove the accumulated dust.
Outdoor blinds
Outdoor blinds are the best way to keep your patio area or covered space to keep away from the rain. Outdoor blinds Sydney is made of more durable and heavier materials like wood grain or reed and also can handle any weather conditions. These outdoor blinds can bear the sun for many hours and also keep them up in rains without any damage.
It is important to keep the outdoor blinds clean to function properly. It is important to remove the spots of soiling and other dust particles to avoid scratches. You can use a soft brush to do this job. Then use a soft fabric cloth to wipe gently with warm water mixed with cleaning detergent. Use fresh water to rinse and dry completely using a lint-free cloth before rolling up. The cheap outdoor blinds in Sydney are considered an important investment for the entertainment spaces.
Panel Glide blinds
Panel Glide blinds are another popular type of blinds that are mostly used for patio doors or sliding doors and very large windows. It is built from thin fabric that used to hang vertically in wide sections. These types of blinds have only a few wider sections, unlike vertical blinds that have too many thin slats. These panel blinds are not tilted or rotate but they are slide together that allows controlling the light into the room. These blinds are one of the easiest blinds to clean. To remove dust that is collected on the surface, a vacuum or duster is enough to clean. A damp, warm cloth can be used to spot clean where necessary.
These are some types of blinds and the ways of cleaning and maintain them. It is important to clean your blinds at regular interval to keep them functioning at their best for years.