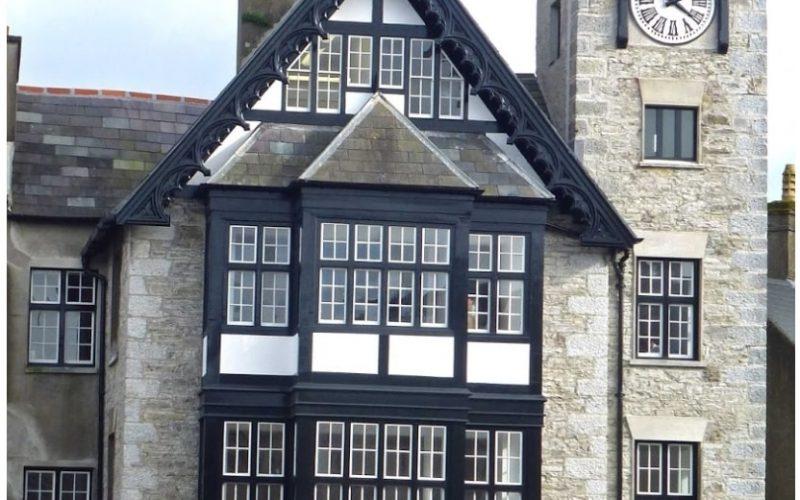 October 1, 2021
---
It is important to restore historical buildings throughout the world. With so many historical and heritage buildings, it can be challenging to decide which needs restoration. It can be costly, time-consuming and requires effort. The process of restoring historical buildings is long and complex as these buildings are delicate and great caution is required to avoid disaster.
Planning, caution and attention to detail go a long way in restoring historical sites and buildings. Also, it is key to ensure that the right restoration technique is used, one which will meet the requirements of the historical building.
Let's look at some of the most common reasons why we should restore historical buildings.
Historical value
Historical buildings can tell us a lot about our past. From historical to educational value there is so much we can learn from them, regarding interior design, architecture, decoration, way of life and the standards of living.
When compared to modern construction, older buildings were built with different materials that have enabled them to last until today. We can learn so much about how they were constructed and which materials they favoured.
Architectural importance
Interesting and unique architecture, design ideas and styles are characteristic of older buildings. These architectural features can be incorporated into modern constructions to ensure that they will be as sturdy and long-lasting as old buildings. Older buildings derive their character and personality from their architecture which ranges from their rustic appeal of exposed beams to their uneven ceilings.
Old buildings boost business
When notable and extravagant historical buildings are restored, they can boost business in the tourism industry. They can be opened to the public for educational value or repurposed into museums which will boost tourism. Having a historical attraction can greatly impact the local economy via a spin-off effect.
However, before an older building is opened to the public major repairs and restorations need to be complete. This can only be carried out by experts, builders and contractors to ensure that the restoration will meet all the requirements of the building. Restored historical buildings provide attractive surroundings for other newer businesses such as offices and shops. This gives the older building a new breath of life in a more modern light.
Cultural significance
Historical buildings tell the story of a town's culture and past. Seeing an old building is a visual reminder of the cultural heritage of an area. Having first-hand experience with the aesthetics and architecture of an old building connects people to beliefs, social beliefs, customs and religions that at one time shaped the area.
By renovating these old buildings their heritage is restored and this is important in ensuring that the history and culture are well preserved and maintained.
There is only one chance
The decision of not choosing to restore a building and demolishing it can be unbearable and extremely costly since you don't know what you are destroying. An old building can be hiding a treasure of secret gems, architectural details and significant historical past.
Buildings are being protected and preserved in the UK. People understand their significance, hence why they are preserving them. You only get one chance to demolish an old building but with the restoration, you can do it multiple times.
Final thoughts
Historical buildings are extremely important and help us link the present with the forgotten eras. To ensure the success of a renovation project, it is important to choose the right method of restoration. With so many different building restoration techniques to choose from it is crucial to seek the advice and services of professionals. Thus, let's restore and renovate these historical buildings for the next generation to enjoy and learn from them.
Author Bio:
Aaron Donovan is the owner of AD Services, a building contractor that specialise in house extensions, sunroom extensions, kitchen extensions, building restorations in Cork. We restore historical buildings throughout the entire county.