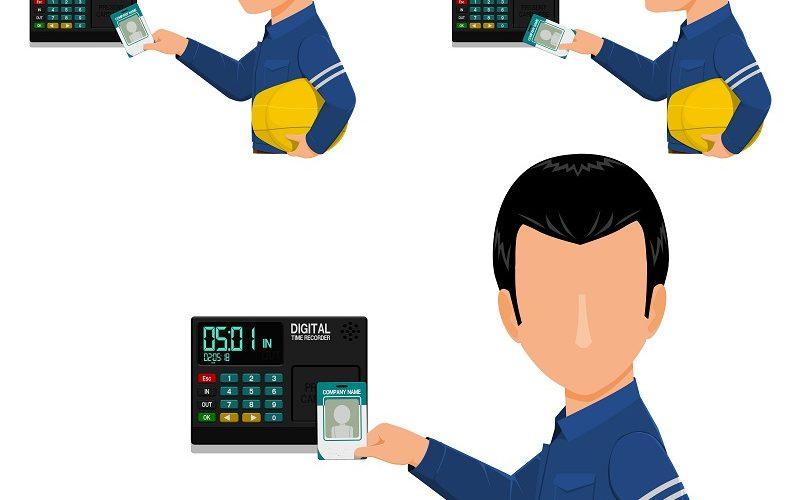 July 8, 2021
---
When it comes to running a successful business, an online timecard system comes into the picture. It helps maintain the Ttime management factor, which is   an important aspect and should never be neglected at any cost. Without time management, accomplishing tasks becomes difficult, which impacts personally as well as professionally. Running a business can be difficult if you do not know how important time management is.
For businesses, there are various ways to track the time of their employees at work. This is done so that they can know how much productivity is done in a day and if that meets the expected duration or not. With so many technologies and software in the market, it becomes difficult for a business to choose which online timecard system will fit best for the purpose.
Usefulness of an online timecard system
An online timecard system is very useful for businesses to track the time employees spend on each job. The system can also help business owners  track the amount of time their employees spend every day in the office. A timecard is chosen for use depending on the type of tracking. It is nothing but a type of software that helps in tracking time.
An online timecard system can either be tracked by punching the card or when an employee logs in to a particular portal or tool. The timecard, also known as a timesheet, helps improve project execution, compliance, and decision-making with government and labor regulations.
A timecard helps track the number of hours one spends in a week or a day in their job, which is important for a business for various reasons. Some jobs need to have the records to roll out incentives and bonuses depending on the time an employee spends on their job. Moreover, it can also help in calculating the salary of all employees.
Sometimes, an online timecard system is used to track the amount of time spent on a project to measure the efficiency, speed, and knowledge relevant to the project. Knowing this helps a business to decide the areas of improvement and the strong aspect of a project.
How to find the best online timecard system for your business?
 However, there are a few tips and tricks that you can use to find the best timecard system for your business. Whenever you are in a dilemma, make sure to be clear about the kind of activities you need to track.
 It will narrow down the options for you so that you can choose better. Apart from that, you need to check the features of the system before opting for it so that it can help you cover multiple areas and give you detailed statistics. It should also make the work easier and give you clear and understandable data which can be used easily to analyze and understand the production hours whenever needed.
Final Words
Ensure that you get the timecard system from a reputed company or brand known to offer timecard systems to big businesses. This will help you get an effective system that will help you manage your employees and enhance their productivity..
You always have the option to choose the type of online timecard system that fits your business better. Depending on multiple factors, you can decide which timecard system will be best suited for your business. So what's holding you back to buy such an innovative machine?