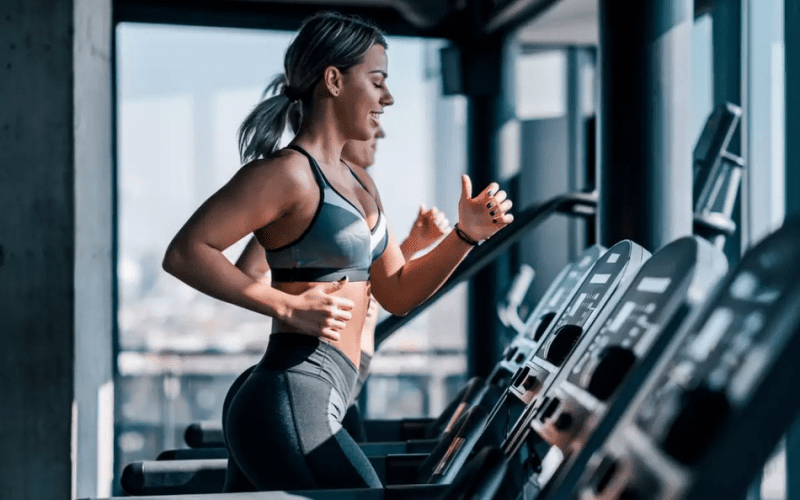 June 29, 2021
---
As per the current scenario, it has become difficult for the people to get to the gym. Starting their day by stumbling into shower and rushing to the office has cut down on their morning hours of workout. After passing the day with blur meetings and missed opportunities, there is no time left for relaxation. And even if one manages to take time for his or her personal stuff, the workout is again left stuck on the walls of a to do list.
Although the work cycle of 9 to 5 is getting extinct, the unforgiving routine still manages to come back. To give these invalid arguments a full stop, a 24 hour gym has come into existence. As per the 24 hour fitness policy, each individual is allowed to workout as per his convenience. Whether he prefers doing it early in the morning or late at night, he or she is subjected to an access to a place of exercise in a single tap through legitimate code. The new age workout variant has helped people to exercise around the clock as per their flexibility and schedule. Moreover the cost associated with this is extremely less than the traditional gym fees.
No doubt, why the popularity of a 24 hour gym is beyond imagination. With busy lifestyles, this norm of working out has made exercising a bit easy and convenient for all. But as the demand increases, so does the rate of risks get higher. But only with insurance for gym owners, you can get everything covered. Whether you run a fitness studio or are a gym instructor yourself, here are a few must haves for a 24 hour fitness policy.
Get a CCTV camera installed in your fitness studio. Keep a record for a minimum of 3 months in order to go through the 24 hour workout routine of all your clients.

Make sure you keep an entry pass and record every customer's entry on a daily basis. This will let you know who was present on a particular day.

Get the duress buttons installed for all the clients. And if not this then personal lanyards are a must.

Next essential is the sensor lights. You should always install sensor lights at the front of your gym.

Make sure you bring into consideration a porior instruction program under the 24 hour fitness policy. This will help your customers understand the usage of different equipment.

One of the most important must-haves in a fitness studio is a first aid kit. If you own a studio, this is one such essential that you can not miss.

Next is the maintenance of the equipment. You should have a proper schedule or make a maintenance chart for the equipment so that you get to know in advance which equipment needs to be changed or repaired.

Please note that if your 24 hour fitness studio has a swimming pool or spa service too then you will get no cover for it under 24 hour gym insurance. So make sure you go through each and every terms and conditions wisely.
Once you tick off all the essentials mentioned in this list, you are eligible for taking a 24 hour fitness policy. This will not only ensure the safety of your and your gym but also your clients. In case you are still not sure about taking the insurance, feel free to comment below all your queries. Our professional would love to answer. Stay safe and secure!