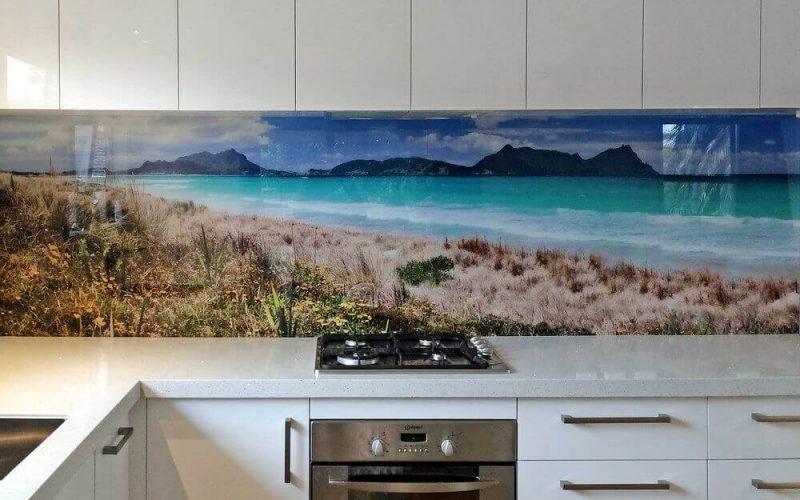 December 28, 2021
---
Nobody desires to make their kitchen look dirty and untidy. However, the walls mounted behind cookers and sinks are prone to splashes, and they demand maintenance regularly. If you are tired of such a nuisance, then you can make use of the glass splashbacks. The function of this product is to save the behind walls from splashes. A glass splashback is basically a panel that uplifts the visual appeal of your kitchen.
You don't have to make a huge amount of money for the installation of glass splashbacks in your kitchen. They are available in different sizes, colors, and dimensions to meet the needs of all kinds of kitchens. Finding the glass splashbacks for your kitchen is no more an issue.
If you want to know how this product can be beneficial for you besides making your kitchen visually appealing, then you have landed at the right spot. Let's start discussing the main benefits you can enjoy with the glass splashback installation.
1. Easy to Clean
A kitchen is a place in your home that needs to be in a hygienic condition. With the tiles mounted on the walls, there will always be a possibility of gathered food splatters in their joints. However, the splashbacks are made of a smooth glass that can be cleaned without any hassle. All you'll need to clean it would be a glass surface cleaner, and your place will always stay in a hygienic condition.
2. Protection
Sitting right ahead of the wall, the splashbacks offer protection to your paint and tiles. The splashes of greasy oil and other ingredients found in the kitchen can stain the walls and damage them badly. You'll need to get your walls repaired from time to time if you haven't installed splashbacks. A splashback is made of glass; hence, it won't be damaged by the heat. On the other hand, heat can create moisture on the painted walls and damage their appearance.
3. Personality
You might wish to take your kitchen décor to the next level by adding a unique touch. Glass splashbacks can help you achieve this objective. These products come in a wide range of colors, designs, cuts, and finishes. You can easily find a splashback for your kitchen that blends with its existing decoration. Or, you can also get a splashback in contrasting color to uplift the ambiance of your kitchen.
4. Lasts Long
You might be wondering how much will be the cost to install a glass splashback in your kitchen. Obviously, it will be more expensive than the tiles or paint; however, it promises to last long enough and provide you with a return on investment. You won't have to encounter the repairing costs for damages if you choose to install this product in your kitchen.
Final Words
In conclusion, investing in a glass splashback can bring you several benefits. From protecting your kitchen walls to uplifting their overall appearance, you can enjoy several perks with splashbacks. It's a great way to save your kitchen walls from stains and damp!