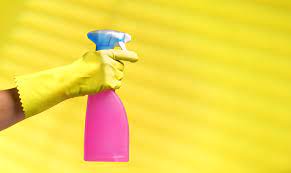 June 4, 2021
---
The increased demand for professional cleaners is also driven by people's hectic work schedules, since more people spend hours at work and, as a consequence, do not have the time or energy to undertake their own home cleaning.
According to recent data, the professional cleaning industry is quickly expanding throughout the globe, and more individuals are realizing the advantages of using professional cleaning services when it comes to offices and residential cleaning.
The worldwide cleaning services business is expected to reach 74 billion dollars by 2022. According to the analysis, the market would increase at a 6.6 percent annual pace from 2016 to 2022.
How many cleaning companies exist in Australia?
Today, Australia's cleaning industry is worth a remarkable $12 billion, and it is constantly increasing as new cleaning enterprises enter the market. There are already over 30,000 commercial cleaning enterprises in Australia. These businesses also employ around 157,864 people, and it is expected that the cleaning industry will be a significant employer of labor in Australia in the coming years.
What is the size of your office?
The size of the office is an essential factor to consider. The cost of office cleaning services is determined by the size of the office.
A charge of $60 to $80 per hour is typical for a smaller workplace (one up to roughly 300sqm), with most cleaning agencies costing a minimum of $80-120 every visit, which includes dusting, vacuuming, and garbage removal.
If you require bathroom cleaning, restocking of paper goods, washing the sinks and toilets, detailed vacuuming, and other extra services, the office cleaning service will cost more. Expect to spend considerably more if you want additional specialized services such as floor waxing, window cleaning, and so on. The less complicated the work, the less you should anticipate spending. Large workplaces with a lot of people working inside and a lot of foot traffic may be quite expensive to maintain clean.
How long will it take to complete the job?
If you hire a professional cleaning company to do the job when people are present in the building throughout the day, the cleaning service will take much longer. Your staff will be anxious, and the cleaners will be bothered. Meanwhile, if you contact the firm after work hours, the service will be completed faster. This might result in significant price differences depending on the time of day.
How Dirty Does the Office Become?
Another significant factor to consider is how unclean the workplace is. The cleaning firm will want to view the office in order to provide you with an estimate. Cleaning a generally clean and tidy environment is typically not costly.
However, if the workplace becomes really disorganized, this will need to be included in the quotation. You may keep the costs down by urging folks not to create too much of a mess on a daily basis. Taking care of the structure will keep prices down.
The Level of Service
It's not unusual for consumers to ask whether they're getting excellent value for their money when it comes to cleaning. Many cleaning businesses demand a lot of money yet do not use excellent cleaning chemicals or are not thorough.
You will be better off if you discover a business that has positive ratings and takes as much joy in taking care of your workplace as you do. You should also look for a business that specializes in cleaning workplaces.
The benefit of commercial cleaning is sometimes neglected while operating a company, and many company owners fail to see the benefits of a clean work environment. While it may seem to be a significant additional price on top of other business costs, hiring expert commercial cleaners may benefit your company in a variety of ways.
Keeping your workspace clean may improve your employees' health, enhance their productivity, save company expenses, boost customer happiness, and assure asset lifespan.
The five ways commercial cleaning may offer
Less Sick Days
Absenteeism and Presenteeism are both workplace difficulties that have a substantial impact on the day-to-day operations of a firm. Absenteeism occurs when an employee is away from work, while presenteeism occurs when workers are unproductive because they have arrived to work unwell. Both are a problem because when people are missing from work, it costs your company money and reduces the productivity of other workers.
When individuals arrive at work unwell and unproductive, they risk infecting other workers and workstations. Their inefficiency implies that other employees will have to take up the slack, further disrupting the workflow.
Employee Productivity Has Increased
The one thing we all want at work is to be more productive, and a clean work environment might be the solution. A well-maintained and clean work environment may boost employee morale, resulting in a more productive atmosphere with improved attention, reduced stress, and less wasted time.
It is inexpensive
Despite what you may believe, employing commercial cleaners to keep your workplace clean is quite cost-efficient, even if you pay a little more money. In the long run, it is a money saver if you look at it in an indirect way and consider the advantages that commercial cleaners may give.
When workers call in sick, companies may lose up to $240 per day, and the Australian economy loses up to $30 billion per year.
Boosts Customer Satisfaction
If you work in a firm that serves consumers at your workplace, it is also crucial to evaluate how essential the cleanliness of your workplace is to them. In a survey of people determining where to shop (retail), cleanliness rated first, ahead of lighting, temperature, music, and special events.
Assets' Longevity
Consider how much money you've spent as a company owner on furnishings, flooring, toilets, kitchen appliances, and so on. To get the most out of these valuable objects, careful care must be taken, which is where hiring commercial cleaners comes in help.
Commercial cleaners can care for your facilities and ensure they endure as long as possible since they have access to the correct supplies and equipment. Carpet, for example, must be properly maintained in order to maximize return on investment, which is critical if you want to profit.
In actuality, your comfort with your comfortable old setup may be costing you money.
Methods to determine if your existing cleaning service updates.
Your cleaning company cannot keep up with your expansion.
As your business grows, so will your cleaning needs. Of course, it stands to reason that when you acquire larger facilities, you will want additional custodial staff to accommodate the increased square footage.
On a more subtle level, your growth may be intimately linked to greater time spent in public. As a result, your cleaning standards may eventually affect your development rate by reflecting on your brand reputation, business alliances, or even consumer happiness.
Many small businesses lack the personnel required to handle initiatives such as post-construction cleaning as a result of renovation or growth. In other situations, they may also lack the necessary tools to do the task.
The equipment or methods used by your cleaning company are obsolete.
It doesn't matter what tools and equipment your service provider employs as long as the task is completed, right? Guess again, since cleaning tools such as backpack vacuums, auto-scrubbers, and even the kind of dusters used may result in much-reduced service overhead. This often results in decreased prices for you, the customer.
Proven Results Using Cutting-Edge Technology
Cleaning productivity and efficiency have a big impact on how much you spend on the service. The great majority of commercial cleaners include in personnel costs into their rates, so it's clear to understand how their technological advancements help your bottom line.