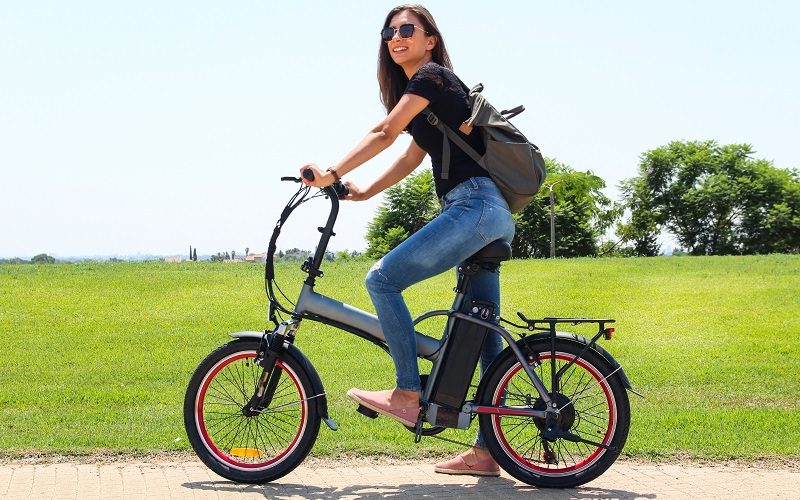 January 6, 2021
---
Ebike has gained a great amount of popularity in recent times, and an excellent substitute to public transportation. You may encounter more cyclists using an ebike in the city in the weekends. It is a great way to boost your mental and physical well-being. Ebikes are also preferred by people because people can easily avoid heavy traffic and choose the separate bay to communicate locally.
However, ebike is incomplete without its accessories. Ebike accessories are available in all local stores and you can find various models online. An E-bike owner understands the importance of ebike accessories to travel smoothly and safety on the roads. To facilitate easy commuting with battery-powered electric motors can may cycling more enjoyable, and help you to overcome interim challenges with ease. To make the most of the benefits of e-bike, consider opting for the ebike accessories mentioned below for your easy pick.

Different Ebike Accessories for Comfort and Safety:
Helments: It is the most important to choose ebike accessories that guarantee your safety on an uneven terrain. Helmets are an essential while riding a two wheeler. Apart from offering head protection, new helmets comes with an integrated Bluetooth systems, speakers, and microphones to make the helmets suitable for the cyclist. If you are concerned about the weight of the helmet, the latest helmets are light and sleek. Some of these helmets are also available with LED light and you can use them as flash-light.
Lights: This is a crucial element that needs to be present on the ebike, it is an absolute necessity. Imagine yourself travelling on a path with less light and you cannot find anything around you. So, you should opt for an ebike with an in-built light to light up the path. If your ebike does not have the light and battery option, make sure you purchase them separately to avert undue dangers. The LEDs usually consume little energy; opt for the one with rechargeable batteries.
Water: Another vital ebike accessories that is essential in extreme humid temperatures. Even when you are biking over hills and getting sweaty, water will come for rescue. Carrying a water bottle can save life and protect you from a heat-stroke. If your ebike does not comprise of a separate frame to fit the bottle then you can use a separate adapter to the saddle rail, or a clamp on your seat or on the handle bars to fit in your bottle comfortably. You can use travel bags with a holster to hold your bottle in place.
Locks: Finally, don't forget to check on a lock to keep your ebike secured from burglary. These ebikes are comparatively costlier than normal ones and it would be a disaster if you don't lock it.  Bike locks are as important as bike insurance.
Apart from that, you can choose other ebike accessories, like GPS, glasses, suspension, storage and gloves. You can use these accessories for hiking. You need to change the battery of your ebike after a certain time and you can contact the manufacturer in this regard. When safe is the main concern, you need to wear proper safety gears, and you must use helmet, gloves, knee guards and sunglass during a ride.
Finally, there are several ebike accessories available in the market, and you can choose the best one according to your needs. These accessories are developed for a comfortable and smooth biking experience. So now you can search such accessories online and choose the best one. Make sure, you must check their reviews, material and warranty before you choose.