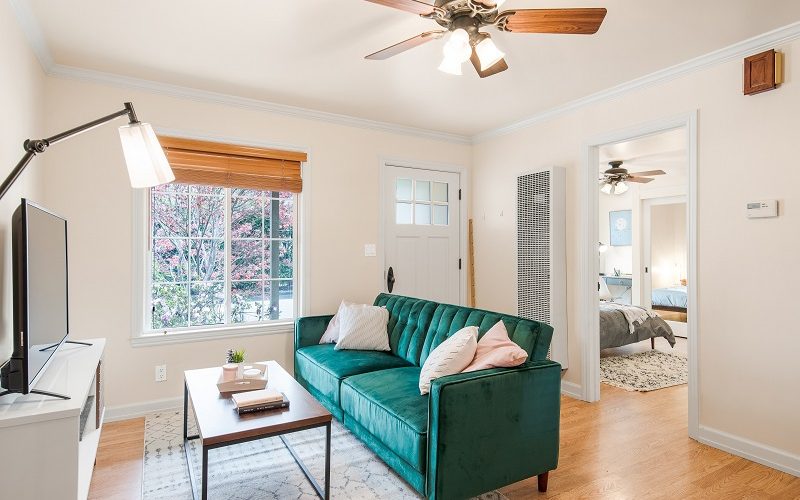 September 10, 2020
---
What is the PVC ceiling?
Polyvinyl chloride ceilings, also known as the PVC ceiling, are used widely to cladding for ceilings in commercial and residential buildings. PVC is a lightweight but durable plastic material manufactured in factories and installed in panels of ceilings in different colors, lengths, sizes, and designs. Each of the panels consists of a shiny, smooth surface and hollow core. These panels being waterproof can work as the perfect substitute for ceilings made of traditional mineral fiber such as gypsum and POP, especially when it comes to moisture-laden zones such as bathrooms, basements, and balconies.
Why is the PVC ceiling needed?
Both commercial and residential spaces are improved by the aesthetics of the PV fale ceiling work. It is one of the affordable and cost-effective material that has increased its demand in the interior decorations
These false ceilings incorporate these elements. False ceilings have various functional features to offer apart from adding an aesthetic touch to the place. For instance, PVC ceilings could offer excellent acoustics, and this helps to enhance sound quality while minimising unwanted sounds. These ceilings have space for pipes, air-conditioning ducts, and electric wires.
PVC ceilings can diffuse and reflect light, which prevents the requirement of any artificial lighting at day time and thereby lowers energy consumption. They are also safe from fire and also moisture resistant.
Thus, it can be seen that such ceilings offer both aesthetic and functional features, which enhances the work surroundings manifold.
Places where the PVC ceiling can be installed:
PVC is an ideal material for constructing false ceilings. It can be installed in all the places best for small span of the ceiling. It can be for both the residential and commercial uses.
Pros of using PVC ceiling:
The major advantages of using a PVC ceiling mainly derives from plastic's properties:
Since plastic is non-hygroscopic, it is not water absorbing. Thus, if installed in moisture-laden areas like the bathroom, the steam from shower or bath will not be absorbed into ceilings. It will prevent the ceiling from becoming muddy.
Plastic ceilings can be devoid of painting. They are already available in colors of choice, and thus, it is time and cost-saving.
PVC ceiling tends to be very durable and sturdy. Thus, they can be long-lasting, even without the need for bending or warping. POP or gypsum could be brittle and, thus, have a higher likelihood of becoming damaged.
It is easy to install the PVC ceiling since the panels are easily trim-able without any difficulty. The installation process requires the employment of a minimum number of tools and does not generate a dusty surrounding.
PVC is a very lightweight material that is used for constructing the ceilings. It is easy to install, handle, and transport them to the site with faster pace in installation work.
It is very easy to maintain PVC ceilings, it does not require any regular maintenances. But periodic cleaning of dust and dirt from the ceiling, will maintain the aesthetics and increase the longevity.
As opposed to the belief that plastic ceilings can look cheap and bad, PVC ceilings look very attractive if made with the best designs.
They do not flutter and lift as the rooms are usually not extremely airy.
Thus, it could be concluded from the above discussion that PVC ceilings are an excellent alternative for conventional ceilings made of gypsum or POP. The features of the ceiling, which makes it an attractive purchase option, have been listed above. They have various pros and are, therefore, being purchased and installed for beneficial features.