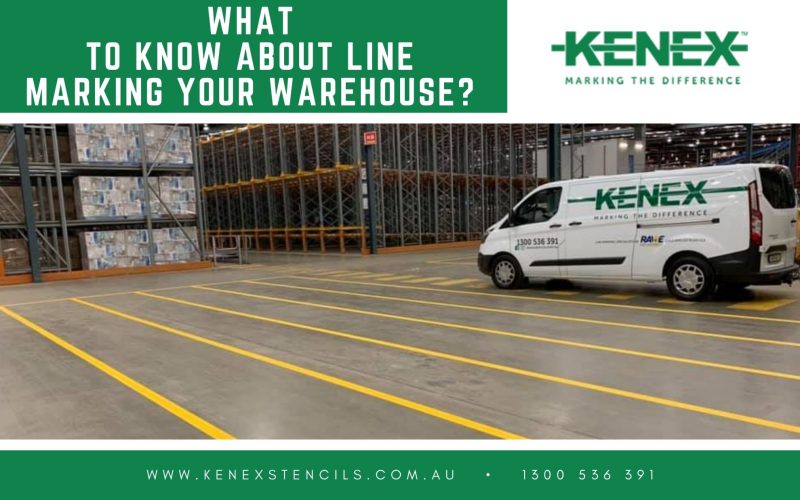 January 5, 2021
---
If you have recently opened a warehouse or are renovating the old one, one of the first things that you must do is call a professional line marking service so that you can get your warehouse space organized. Proper planning and organization of the warehouse is the key to allow uninterrupted workflow plus it ensures the worker's safety as well.
As the owner of the warehouse, it is your responsibility to figure out how you can effectively carry out line marking, what are the crucial things to keep in mind, etc. Although for those who are relatively new at this, it might get a bit confusing, to begin with. This is why here we are going to take you through the essentials for warehouse line marking.
The Importance of Planning
Investing your time and money on something as crucial as line marking should be done calmly and you should never take it lightly. The first step of your line marking project is planning. Sit and discuss with your marking service provider about how to safely line mark the warehouse, how much time it may consume, the budget, what are the possible challenges and what could cause problems in the future. The more time you spend creating a plan, the less will be the chances of mistakes once the work is started.
Getting Your Floor Ready For Marking
To truly benefit from the quality line marking service, you first need to get your surface ready for it. Before beginning the project, what you need to do is clean the entire area, and check for cracks and holes, if there's any. Ignoring this and not checking the whole area might cause several problems when you are getting line marking using stencils. Fixing any damage on the floor beforehand will not only help with easy line marking but will also increase its durability.
Use Different Color Paints For Different Markings
As mentioned earlier, line marking is meant for safe and planned workflow. However, you won't be able to achieve it if you use the same colour for everything as it will only become more confusing. Every professional warehouse has different colour markings for different areas that help the worker learn about that particular space immediately. For example, paint the danger or hazardous zone with red paint, use yellow paint to guide them through the warehouse, and more.
Choosing Only The Best Quality Products
Those of you who want a line marking service and products that will last for years, you have to choose nothing less than the best. There might be many cheap services for line marking in Gold Coast that could save you some money initially. But remember that investing once on quality service is better than having to spend again and again. Therefore, make sure that the service provider and the marking paints that you get are all of top quality.
Conclusion
If you want to line mark your warehouse successfully, follow these above-given points carefully and call Kenex Stencils only. Here at Kenex, you will get fine line marking service along with a lot of other services.