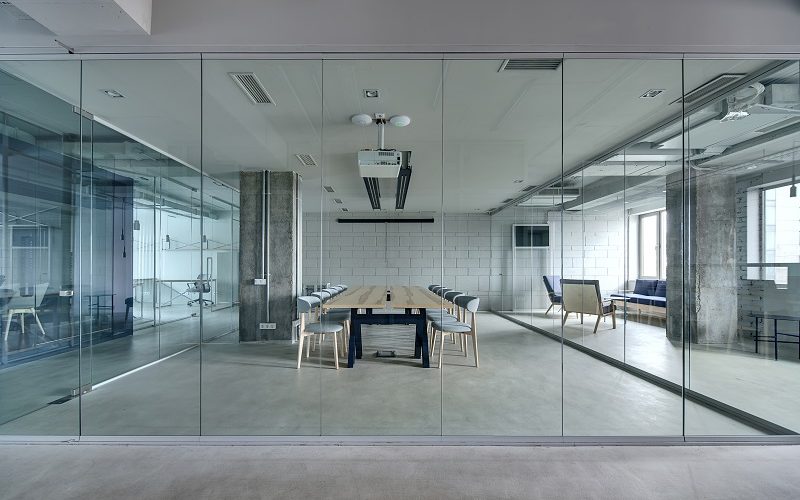 October 11, 2021
---
Most companies now contemplate office partition walls rather than permanent barriers, with more options ranging from floor to ceiling glass to opaque desk partitions. This implies that any workstation may discover the ideal office divider to meet the needs of its workers.
While some managers think that the only way to achieve maximum efficiency is to separate their teams through partitions. This way, they expect to prevent interruptions and distractions from coworkers. Thus, it has become necessary to have proper partitions in the office to work efficiently with total concentration giving their 100% in the designated work. Today we can call each partitioned area a workstation for a particular employee. However, before planning to add partitions, you need to consider the below-mentioned factors-
Office partitions are becoming more popular as the variety of design choices increases. Although it may be difficult to choose the kind of partition to use in your office since there are so many options, the feel and appearance you want to achieve and the existing décor of your office space are some considerations that will come into play.
Below, We Will Cover The Aspect Of Advantages Of Office Partitions. Read On To Know Further.
Why Add Office Partitions? What Are The Benefits?
Flexibility- The most significant economic benefit of having partitions is the increased flexibility. While altering the layout of a room with conventional walls is time-consuming and expensive, demounting partitions and moving them from one location to another is simple. A partition is not only simple to remove, but it also comes at no extra expense. Consequently, based on your requirements and circumstances, you may easily change the arrangement of your office space.
Ease of Maintenance- Although it may not seem, an office partition is quite simple to clean and maintain. You can always wash down the glass panels with a window cleaning solution.
Efficient- Installing office partitions may significantly reduce the demand for electric illumination, especially during the day. Reduced reliance on artificial lighting, which is frequently costly to operate, reduces the amount of energy used and saves you money. Aside from the economic advantages, low power usage is good for the environment. As a result, office partitions help companies decrease their carbon footprint and improve their energy efficiency. You may, however, enhance your workers' health and mood by adjusting your planned or current workplace layout to let sufficient natural light in. In such cases, one can allow in enough sunshine in the workplace by installing partitions.
Aesthetic appeal- With growing worldwide competition, attracting new customers is getting more difficult. As a result, to attract new customers, a business must be efficient and appealing. In such cases, partitions undeniably provide the workplace with an attractive, professional appearance. Office partitions also offer a distinctively contemporary look that may suit virtually any workplace, thanks to a range of treatments like frosting and etching.
Durable-  Aside from being the most flexible partitioning choice, the thickness of partitions will ensure that they will survive the wear and tear of daily office usage. As a result, with appropriate care and maintenance, glass walls may endure a very long period.
Conclusion
Suppose you are trying to design the interiors of your office. In that case, it is best to consult an interior designer and have brainstorming sessions in adding Partitions. Many manufacturers also suggest great ideas to style up your office as per your work need. However, consider the above salient features before taking the final call.