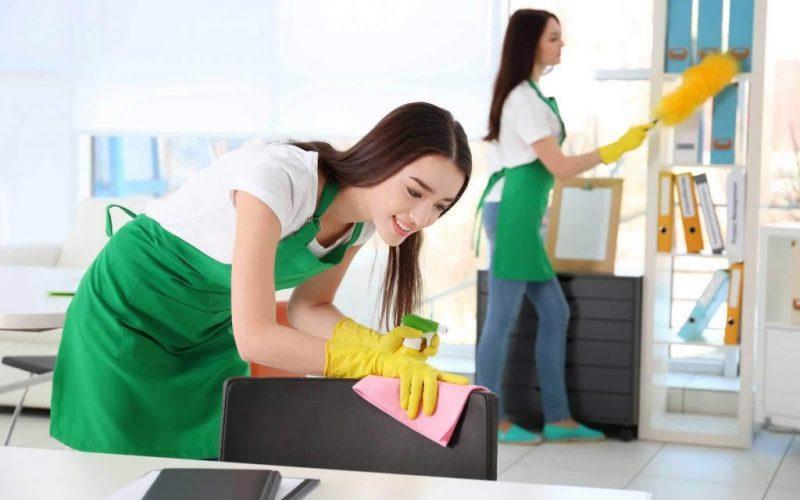 January 26, 2022
---
How do you decide on which commercial cleaning company to hire?
When you are looking for a commercial cleaning company, there are so many things that you have to look out for. The first thing you will have to consider is their cleaning services. You may want to look at the different services that they offer and compare them with your requirements. The quality of their work is another factor that you have to consider. It is important to find a company that can offer you high-quality work because the business needs to maintain a healthy workspace. It is also good to ensure that the company has all the necessary equipment needed for effective cleaning.
Another thing that you will need to do research on is the cost of the cleaning services. There are various companies out there, but they offer affordable prices. The best thing that you can do is make sure that you compare the prices from different companies so as to get a better deal for your money. If possible, it would be best to find a company that offers free estimates of their cleaning services so that it would not be hard for you to know how much money you will spend on the service. 
Melbourne's expert cleaners list out some of the crucial aspects to consider before finalising the company.
Are they insured?
All professionals should have insurance coverage for their work and any accidents that might happen while working on your property. This will protect them as well as you in case of an accident.
What types of chemicals do they use?
Different cleaning businesses use different chemicals and equipment, so it's important to make sure they use ones you feel comfortable with.
How long will they be there?
If possible, hire someone local because they can get back to work faster after an emergency has passed.
Do they have special offers?
With a variety of commercial cleaning companies offering specialised cleaning packages, ensuring the cost-effectiveness of a company becomes more complex.
What type of cleaning is involved?
Commercial cleaners offer two main types of cleaning services: regular and deep cleaning. Regular cleaning involves tidying up after clients leave your office on a daily basis, while deep cleaning is more intensive and involves removing stains and grime that has accumulated over time.
How are the company's cleaning services different from the rest?
That is a question you will have to ask yourself before hiring a cleaning service. This is essential for any business owner who wants to make sure that they hire a cleaning service that will do the job right. There are several things that you must consider when hiring a professional cleaning service. Not all cleaning companies are created equal, so you must make sure you hire a company that offers quality work at affordable prices.
What cleaning services do you require from the commercial cleaners?
For any business, the cleanliness of a building is next to godliness. Keeping your workspace clean inspires a sense of order and efficiency. The extent to which you are able to get your team to maintain a clean workspace will largely determine how organised your business runs.
Some the common cleaning services include:
Carpet cleaning
End of lease cleaning
Move-in/move-out cleaning
Window cleaning
Strip and seal cleaning
Tiles and Grout cleaning 
Conclusion
Your office is critical to the daily operations of your business, so it makes good business sense to hire a commercial cleaning company that understands exactly what you expect from them.
Thus, before you decide on a commercial cleaning company:
Perform a background check and check references.
Don't be afraid to ask questions.
Make an informed decision when it comes to your safety and the safety of your clients.
In a nutshell, when considering which commercial cleaning company to hire, make sure that they pass the stated criteria.