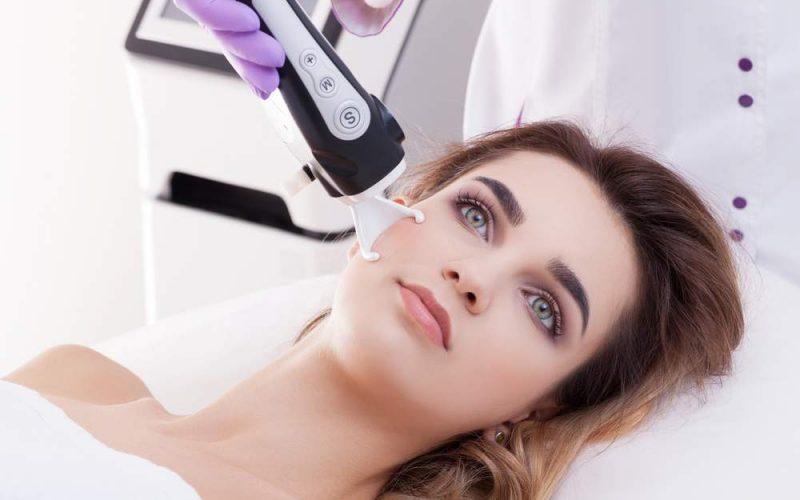 April 15, 2021
---
Aging is uncontrollable and as we grow old, our skin tends to grow old as well. Our skin loses its intensity and natural glow due to several elements of aging that affect our skin. Over the years, your skin tends to become rough and very dull if you don't take proper care of it. As the world has seen new technology come up in the past few years, the cosmetic industry has seen a massive change as well. There are different beauty treatments that can help you to maintain your skin. Dermal fillers are one of the many. The use of these fillers can really help you to maintain your skin properly. Nowadays, non-surgical treatments such as wrinkle injections and injectable fillers are very popular. With so many options, choosing a reliable clinic for treatment has become a challenge. To ensure the best results, you need to receive treatment from one of the best and most reliable clinics and professionals.
Tips to choose the best dermal fillers:
So, how are you supposed to know which dermal filler is the best for you? Here, you can find some tips to choose the best dermal fillers:
1. What is your goal?
You have to be very sure about why you need dermal filler. Fillers can do a few different things that include – filling of the lines and wrinkles which have occurred due to collagen loss. They can also add volume to different areas of the face like lips or cheeks. The use of dermal fillers can also help your face to get the extra lift which helps your sagging skin look better. If your goal is to achieve any one of the benefits we talked about, then getting such dermal fillers can be a great option. It is essential to read and learn about the proper benefits of dermal fillers before you undergo a dermal treatment.
2. Are the results long-lasting?
When we are speaking of results, everyone will try to choose an option that offers them long-term results. When you are picking the right dermal fillers, it is essential to choose the best dermal treatment that can last longer. Some fillers can maintain that effect for more than 10 – 12 months. On the other hand, there are many which can only last for 2-3 months at the most. It will totally depend on the thickness of the filler & how your body can adjust to the same. The results of these fillers can be seen within 4 – 5 days after the treatment. But, the more expensive fillers can deliver the result in 1 – 2 days as well. So you need to consult a doctor in this regard and he or she can suggest you the best dermal filler after testing your skin.
3. What is the overall cost?
Getting a new dermal filler can cost you around $400 – $500. Some of the more premium ones are available for $700 – $900 as well. The difference in price is because of the difference in quality. Branded & very reputed dermal fillers can cost you a lot more but they are more effective and their results can last much longer than the others as well. Since we are talking about our skin here, it is always a good idea to avoid cheap fillers.
4. Don't forget to read reviews
Check out online websites and forums to find out what the people have to say about a particular dermal filler. Look for before & after results or videos of how the dermal filler has helped a person to transform over time. This will help you to get an idea about how the dermal filler is going to work on your skin as well. A variety of dermal fillers can be found with unique features and reviews. So, be careful when selecting the right product.
A specialist should come with in-depth knowledge to perform dermal fillers treatment and you must research well before choosing the right place for this skin treatment. We have come with a few simple tips that we hope can make your research easy. Make sure to go through the points that we have discussed and find out the best dermal filler for your skin right now!