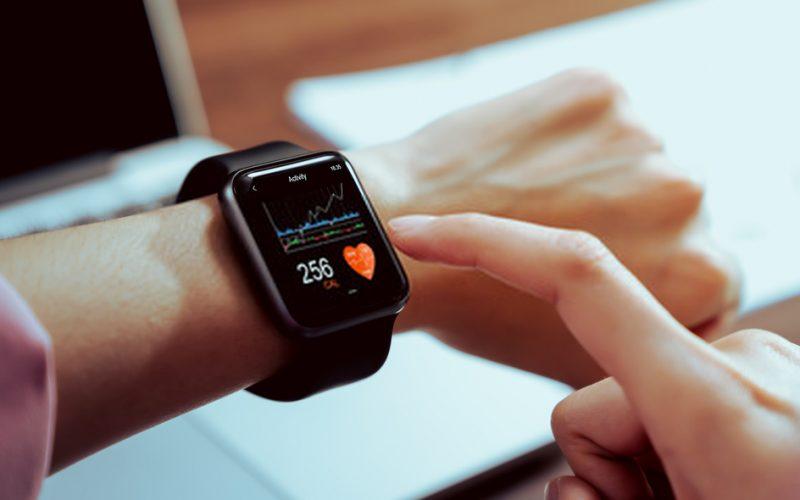 May 18, 2021
---
Human history has gone through some major revolutions and the field of medicine is no exception to this. For decades, change in diagnostic procedures, emerging technologies, advanced diagnostic and treatment options medical history witnessed some huge variations.
Technology Advancement and Healthcare 
Whether we talk about vaccine development or advanced genetic treatments, these advances have changed the course of human history. Continuing this, the digitalization of healthcare is the recently talked about the trend.
With improved digital connectivity, the use of technology in the field of health has offered many benefits. Due to benefits like improved facilities, reduced healthcare costs, and more patient-focused benefits, digital health is emerging as a new frontier.
Wearable technology- what the hype is about?
Whether we talk about telemedicine, integrated health records, or HMS software for hospitals, technology is playing a key role. Wearable devices come next to the list!
You must be having a prior introduction to wearable technology that uses technology to enable you to track your health conveniently or might have used one. Yes, I'm talking about your favourite smartwatches and fitness trackers!
Common Misconceptions about Wearable Technology
Despite all the benefits offered by wearable technology, many misconceptions are surrounding these. Let's know more about those wearable technology myths and explore the truth.
1- The consumer market is ready for wearable technology
Though technology has made us all living with it and of course a more receptive attitude. But wait! Are we ready for relying upon and trusting the wearable tech for our health monitoring? Well, you might be but not everyone. People are not ready for this massive change suddenly and it will take time to change consumer behaviour.
Alongside the creation of these devices, there is an equal requirement for educating people as well as making devices more accessible. Both of these factors can collectively drive the consumer attitude.
2- Wearable devices are just other forms of smartphones
It is often considered that these devices are nothing but just smartphones and smartwatches with added features. However, that's not the truth. Wearable devices offer a vast range of services for people. From monitoring your food intake to calculating your number of bites, you can't just refer to these devices as modified smartphones and watches.
3- Wearable device market is new!
 Considering the recent hype of wearable technology, it is often considered that these devices are new to the market. But the fact is that these wearable devices were existing for many decades. The only difference was the popularity of wearable technology. You will be amazed knowing that both, the first computer and the watch with a digital display were unveiled at the same time.
4- Wearable technology is expensive
Many people believe that opting for wearable tech is expensive and doesn't offer value for money. But the truth isn't it! With the recently increasing popularity of wearable technology, more and more manufactures are coming into the market and offering the best features at affordable prices. Further, the prices are reasonable for the features offered in these devices.
There is always room for improvement and the wearable tech manufacturers are continuously striving for making improvements that will surely be adding value for money.
5- Wearable devices are not accurate
While talking about health monitoring, the accuracy of the equipment is of utmost importance. That's exactly the case with wearable technology!
These devices aren't considered accurate and that puts a question mark on their existence. However, there are enough pieces of evidence to support how accurate these monitoring devices are providing you reasons to rely on them.
Bottom Line!
Wearable technology offers many health benefits enabling you to have better control over your health. Not only this but these devices are designed to keep consumer's convenience in mind. Despite all these benefits, the security and battery timings of these devices are the issues to be addressed. Still, wearable tech has a lot to offer in the future and has all the potential to shape the future of digital health services.