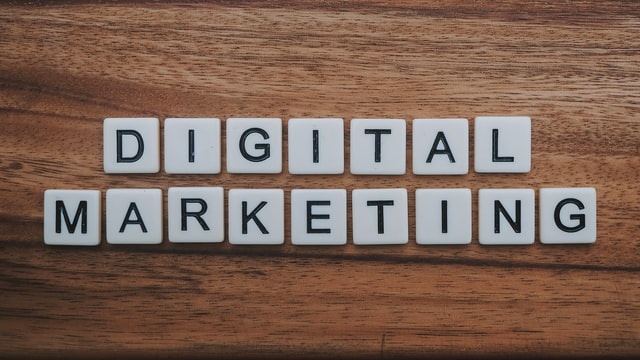 March 22, 2021
---
Four Sure-Fire Digital Marketing Strategies for SMEs in 2021 
Due to the simple fact that a growing number of businesses are employing the online community in order to interact with clients and generate revenue, it only stands to reason that effective digital marketing strategies need to be leveraged. This is why it is a bit ironic that up to 45 per cent of all enterprises have yet to adopt such approaches. As a result, they encounter difficulties when tackling their target margins and a handful may even fail altogether. It is therefore important to highlight four effective approaches to digital marketing as well as what solutions each can provide. The appropriate actions can then be taken at the right times.
1. Robust Search Engine Optimisation
It is no secret that SEO is one of the most critical foundations of any successful digital marketing campaign. One common example involves selecting the correct keywords in relation to a niche product or service. Studies have clearly illustrated that businesses which appear within the top ten search results can enjoy several benefits including:
A greater degree of online exposure and more inbound traffic.

A heightened level of brand authenticity.

Reduced advertising costs.

An increased ROI.
However, it is also important to note that SERPs such as Google are now beginning to place a greater emphasis upon local search engine marketing. Not only can this approach enable a business to rank higher, but greater online "clout" will result from other locally focused elements such as maps and contact details displayed alongside the result in question.
2. Client-Centred Content Marketing
Another paradigm shift which has been witnessed throughout the world of digital marketing involves the ways in which content is created. Customers are no longer interested in hard sales tactics and generic information. On the contrary, they are expecting a much more personalised approach that resonates with their desires. Those who feel that their needs are being catered to will be much more likely to take further action (such as registering for a newsletter or committing to an actual purchase).

Furthermore, confidence is key when we consider the simple fact that competition is rife throughout the digital community. This signifies that the content itself should be both authoritative and informative while still retaining an organic flavour. This is the very same reason why a growing number of organisations are choosing to outsource their content marketing requirements to professional third-party specialists.

3. The Power of Social Media Channels
The impact of social media cannot be understated. Not only can these portals dramatically influence consumers, but they have even been shown to impact many things worldwide. This is why social media marketing should always represent a key facet of any well-established advertising campaign. Here are some interesting advantages:
It is much easier to engage with existing and prospective clients.

Brand recognition within a specific market can be enhanced.

Businesses can more accurately determine the efficacy of an ongoing sales campaign.
However, managing multiple social media channels can prove to be a daunting subject; particularly for SMEs that might be dealing with limited in-house resources. One remedy involves the use of professional e-commerce providers. These firms will offer what is sometimes termed "omnichannel" marketing solutions. Not only can businesses keep abreast of their latest campaigns, but they will be able to proactively address any issues as they arise. Whether utilised to create a viral marketing campaign, to gauge the progress of an ongoing promotion or to interact with customers, the power of social media cannot be denied.

4. Email Marketing Techniques
One of the most common misconceptions is the belief that traditional email marketing campaigns have gone the way of the digital "dinosaur". On the contrary, nothing could be further from the truth. There is still a very real place for this type of advertising in this day and age. The e-commerce portal Oberlo notes that the number of registered email users is expected to reach 4.3 billion by 2023. It is therefore critical to address this burgeoning customer base. The only major difference involves how email marketing has changed. Here are some of the latest advancements:
The use of AI provides more personalised marketing solutions.

Automation has reduced the amount of in-house labour that would otherwise be required.

Clients are becoming more particular in regard to the types of emails that they wish to receive

To finalise, these four strategies are great for any SME who are looking in the direction of digital marketing in 2021. It is common to see digital marketing agencies being hired to complete some of the above strategies that would be too time consuming or complicated for small businesses, especially ones who would have minimal knowledge of of the digital marketing world such as electricians, facility management companies, hairdressers, plumbers, clothing stores and so on. There are plenty of businesses that could benefit from help from experienced agencies.