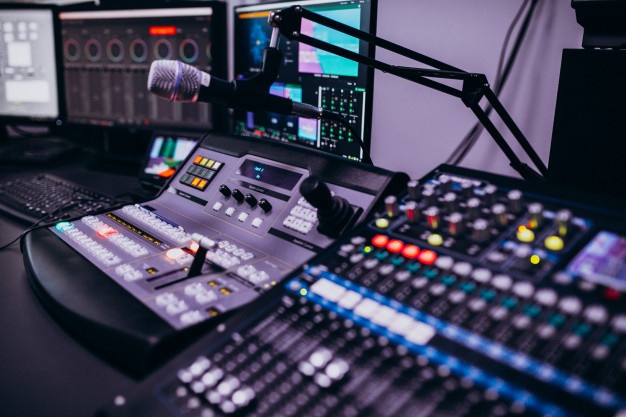 November 25, 2020
---
In the era of computer-based digital audio and workstations, the recording and music production houses certainly enjoy more power.  The audio recording interface is an essential part of their production, and the quality of sound relies on the quality of the external hardware. If one is looking for the professional quality of the audio recording, they should certainly look for the best quality audio recording interface.

 What Is an Audio Recording Interface?
The audio recording interface is a device that works as a metering ground where the microphones and instruments are plugged in for recording, and the speakers and headphones are fitted in for listening. The hardware can connect the audio gear to the computer and can change analog signals into digital audio that can be processed by the computer.
The same audio interface can receive digital audio information from the computer and change it to analog signal that can be transmitted via monitors or headphones.  Modern audio interfaces can easily relate to the desktop or laptop computer and are compatible with Apple as well as Mac. Some may need an additional adapter for linking to other devices.
It is essential to understand how these audio recording interfaces work, the kinds of features they offer, and what aspects to look for to make an informed buying decision. Here are some questions to ask before you start shopping for an audio recording interface.
 What Is the Purpose & Need of An Audio Recording Interface?
This is a good question to start with as most often, it is seen that the customers have little idea as to why they need such a device and what exactly it will do for them. You need the audio interface to carry out any serious audio work and when recording and mixing your music. The aim behind this is to expand and enhance sound and limited connectivity. You can look for the best quality audio recording interface for Mac and for android based on your needs.
Why Does One Need an Audio Interface?
There could be many reasons for using the best quality audio recording interface. The prime reason is to get production-quality audio from a dedicated audio interface. The computer sound card has limited sound quality and is not ideal for professional recording. So, if one is looking for professional-grade stereo level input and output, they will need a good quality audio recording interface.
What About the Configuration?
Be careful when picking the right, I/O configuration, and this is an essential feature of the best quality audio recording interface. The number and kind of inputs and outputs will rely on what exactly you want to record, now as well as in the long run.
What About Any Useful Extras?
Today, there is an explosion in the market when it comes to different kinds and models of audio interfaces, and some of them carry advanced features and functionalities. Most audio interfaces come with Digital Signal Processing to mix different input and output signals. Today one can make use of extra features for bass management, physical modeling and create different effects. You can look for a range of high-quality effects that you find suitable for your recording. However, extra features are likely to raise the best quality audio recording interface costs.
 What Are the Likely Costs? 
Once you know your needs and have gone through the audio interface collection, you can base your buying decisions on the number of analog inputs, the connection types, the computer platform, and Digital I/O. Look for the best quality audio recording interface that meets both your needs and the budget.