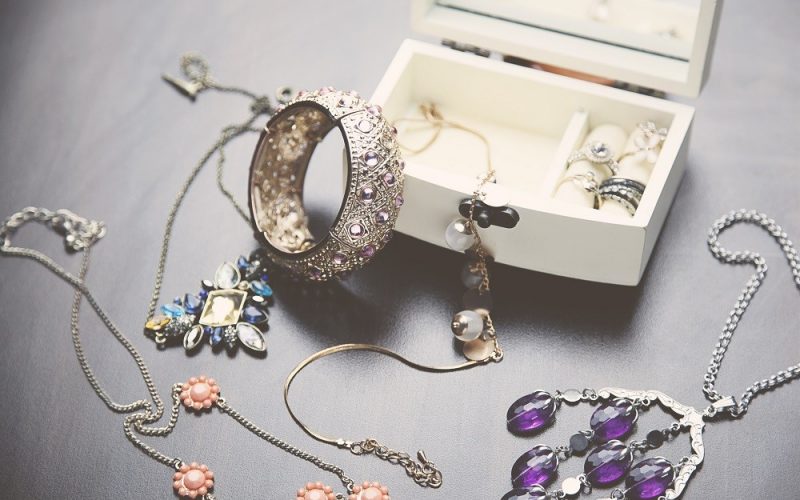 July 15, 2020
---
To manufacture excellent quality of jewellery pieces, you will need a jewellery findings wholesale supplier who can provide you with different types of materials according to the current fashion trends including vintage jewellery styles. Whether you are looking for beads, gemstones, glass work, crystals, finding a certified wholesaler can offer perfect solutions for all your jewellery making needs. Some of them have special display rooms to showcase their jewellery findings, a term used to refer to jewelry making components that help you piece the jewelry together. While others have a website through which you can view and order your findings online. Let's have a look at some of the common types of findings that these wholesalers can offer and how are they used.
Eye pins and Headpins
These jewellery findings are made up of wire and are used for connecting dangle beads or other components in different types of handmade jewellery pieces. Headpins have flattened circle on an end. Ball headpins have round ball in the end, while eye pins have a circle loop with which you can add a dangle or connect another beaded component or findings. Paddle headpins has flattened paddle in the end. Some headpins also have decorative elements in the end, such as spiral headpins. When you visit a jewellery findings wholesale supplier, you will find headpins made up of copper, fine silver or sterling silver wire.
Bead Caps
Bead caps are decorative findings made up of metal, often placed on the bead ends. You will find them in a huge variety of metals, shapes and sizes at jewellery findings wholesale suppliers. Often their purpose is to surround both ends of a bead, but sometimes they can cover only one bead end, done in a dangle earring. How your bead cap looks largely depends on the shape and size of the bead that it needs to be paired with. Sometimes, these bead caps can also be used with beaded tassels or ropes at clasp connections to hide threads or knots.
Bead Covers and Crimp Beads
At a jewellery findings wholesale supplier, you will find crimp beads that are used for securing beading wire ends with other findings, such as clasps, earring wires, or jump rings. They are often available in two shapes, round and cylindrical. A special crimping equipment is used to close or flatten this crimp once it is fixed in place. For secure connection of the crimp, you need to know the crimp size that you would be using with the right size of wire. Bead covers are hollow decorative metal findings in C-shape that are closed around crimps to give it a bead-like look. They are available in a multitude of metals and sizes, and are often fastened with the help of chain nose pliers.
Jump Rings
These are metal loops with a small cut that is used for joining other jewellery findings together, such as joining a clasp to a chain, an ear wire to a bead, or to make a jewellery component. You need to browse through the diverse available at jewellery findings wholesale suppliers and choose the right jump rings for your project to ensure longevity and quality.
Clasps
These findings are used for joining two ends of bracelets or necklaces. There are different types of clasps available, including box clasps, tube clasps, spring clasps, etc. Consider the type and weight of jewellery while choosing the right clasps to secure them. Beaded toggle clasps and customised handmade wire-wrapped clasps are also available to differentiate mass-produced pieces from handmade jewellery.
At jewellery findings wholesale suppliers, you can find a huge variety of findings suitable for your jewellery type and the project requirements. Find a supplier who is reputed in the market to deliver high quality findings and offers variety of choices.