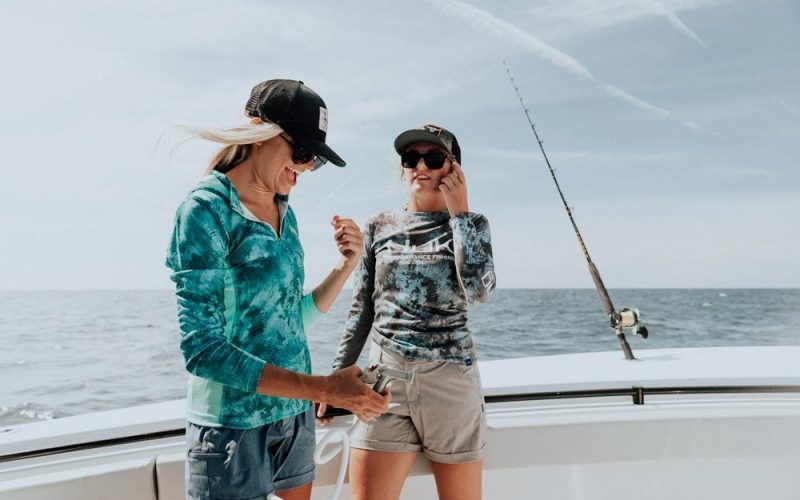 March 24, 2021
---
Wearing the right clothing is very important to have a good time, irrespective of the activity you are involved in. It is important to look awesome and feel comfortable when going for a sport activity like fishing. People usually overlook the fact to look appropriate for activity but opting for special clothing for such events can be proven to be more beneficial. In Australia, fishing apparels are very comfortable and ensure better performance. For example, they will have essential features like quick-dry, light-weight and be cool to wear. The answer to the question "What to wear when fishing on a boat?"  is not that simple since summer is the perfect season to fish while there are those who might like to fish for winter.
A summer outing would mean wearing clothes to protect from sunlight, are comfortable and breathable. It is important to wear event-appropriate clothing, as it shouldn't restrict your movement and remains intact for long-hours. Fishing requires one to remain still for long hours, the ability to retrieve the catch without hindrance and also one that offers sufficient camouflage. On the other hand, a winter fishing trip will usually mean wearing multiple layers, still ensuring flexibility and mobility.
Essential tips for fishing clothes
The best way to plan your outdoor fishing trip is by buying the perfect fishing apparel online in Australia. Online stores tend to have an extensive collection like long and short sleeves shirts, ones with extra sun-protection and many more. Here are several tips on finding the best apparel when going fishing:
Wearing appropriate apparel is the first step towards preparing for a successful fishing trip; since fishing is only enjoyable when one is comfortable.
Check the weather conditions prior to selecting the clothes.
Fish are fully aware of their environment and will easily spot you if you are not wearing the right colours or if the shirt you are wearing does not camouflage in the right way.
Long sleeve fishing shirts are ideal when fishing in hot weather. Also select ones that protect you from the UV rays since these are harmful to the skin.
Good pair of sunglasses, hat and bandana is accessories that can make fishing more comfortable.
Use sunscreen and the right shoes or sandals.
Some of the other items you might need to include waterproof trousers or pants, zip lock bags, sunglasses etc.
Opt for a collared shirt since these are casual yet provide greater protection.
Where to buy fishing clothes?
It is well worth spending time and effort on finding the best clothes for your fishing trip. Hunt for good fishing clothes online, ones that are of high-quality and have the features you require like UV protection, etc. Those who prefer custom fishing shirts in Australia will find that it is simple to order them online. Besides when shopping from an online store, it means that it is convenient but many online retail stores offer variety and even discounts.  Opting to shop online allows one to research all the products available and find detailed information about the products as well. This also means you can buy appropriate clothing for all your activities not just fishing, like hunting, visiting clubs, etc. Some of the other benefits of buying online include more discounts, greater flexibility for payment and easy access to testimonials as well as reviews.