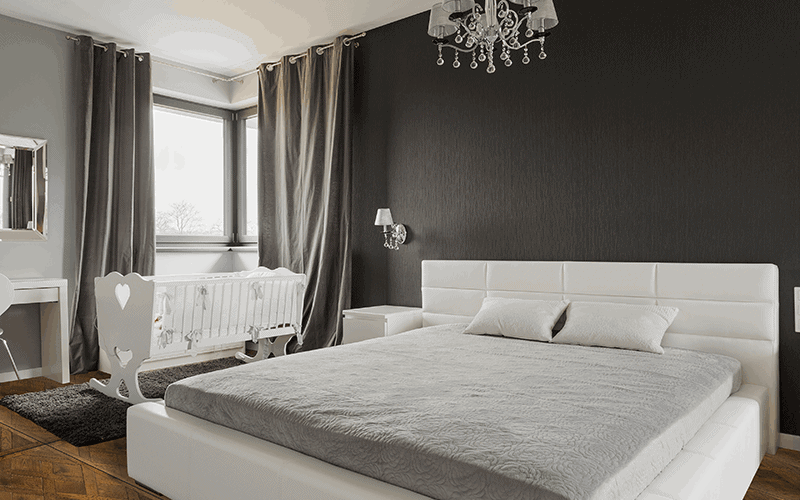 December 20, 2021
---
If you're looking to overhaul your interiors with sustainable design, forget traditional floor coverings like carpet and opt for engineered wood flooring instead. This eco-friendly alternative to conventional hardwood and upholstery is one of the greenest materials on the market.
Not only is engineered wood flooring made from sustainably sourced natural materials, but it's also incredibly durable. Spend a bit more on a high-quality product and you have a floor that can last a lifetime. Requiring less energy and minimal chemicals to produce, engineered wood flooring results in marginal carbon emissions and environmental impact.
What's more, you don't need to settle for a second-rate aesthetic when choosing an engineered wood floor. With gorgeous veneers boasting authentic hardwood grains, engineered wood flooring offers an easy way to enhance your interiors.
Manufactured for Maximum Durability
Engineered flooring isn't only a sustainable choice, it's also a good option if you're looking for something durable. Because it's manufactured from wholly natural sources, you can expect your flooring to last for far longer than alternative coverings that are made from second-rate man-made materials.
The majority of engineered flooring comprises of two elements. These include a robust core, as well as a surface veneer that provides you with eye-catching natural aesthetics that will enhance your interiors. The exact core material will vary between products although plywood is particularly common. Even if the core is a less premium material like fiberboard, it will almost certainly be derived from natural wood.
Less Waste
Many producers of engineered flooring make use of recycled materials when manufacturing their products. Although the veneer will probably be derived from virgin wood to ensure a blemish-free finish, the actual core of your flooring is likely to be made from recycled hardwood.
If you want to commit to a sustainable home renovation project, always go the recycled route when choosing engineered flooring. Many people make the mistake of assuming solid hardwood floors are an eco-friendly choice. However, reclaimed hardwood flooring bears the brunt of years of wear and tear, requiring considerable refurbishment to make it fit for purpose. Rather than investing the time in refurbishing older flooring materials, consumers tend to opt for freshly planed hardwood instead.
Even wood that's acquired from sustainable sources comes with a considerable carbon footprint. If you're looking for wood flooring with the best green credentials, engineered flooring is a far better option. Unlike traditional hardwoods, the fiberboard or plywood found in the cores of engineered flooring is incredibly stable. It's far more resilient to moisture intrusion and can more comfortably expand without damaging the integrity of your flooring.
In most cases, the only newly sourced element of engineered flooring is the thin veneer found on the outside of the core. This ultra-thin layer is made from natural wood, with most manufacturers offering a range of options so you can find the ideal fit for your interior.
Sustainable Sources
Many companies make bold claims when it comes to being environmentally friendly. If you're looking to make the most responsible choice, make sure you're buying your engineered wood flooring from a supplier that's both grown and harvested sustainably.
Different companies adopt different approaches to harvesting wood for use in engineered flooring. If you want to minimize your carbon footprint, make sure you're buying engineered flooring that's made from wood grown in managed forests.
The best manufacturers will not only source their materials from managed resources but also commit to replacing any trees they harvest with saplings. Many manufacturers actively avoid cutting down older trees, focusing on harvesting younger trees to preserve more ancient forests. This approach is essential for ensuring forests can regenerate quickly.
Eco-Friendly Manufacturing Process
There's no point in harvesting renewable materials from managed sources if the manufacturing process is falling short when it comes to eco-friendly manufacturing processes. Unlike conventional types of flooring, engineered wood is produced with little environmental impact.
Because the combination of a core and veneer already makes for an incredibly robust product, there's no need to utilize aggressive chemicals during the manufacturing process. What's more, engineered wood flooring is a more environmentally friendly product than other floor coverings like vinyl and upholstery.
Not only does engineered wood flooring requires little energy to produce; it also produces next to no waste. Any byproducts like sawdust and offcuts can be used as a relatively clean biofuel source. Other byproduct waste can be used to produce composite materials.
A Hard-Wearing Option
Floor coverings should be manufactured to last for as long as possible. The effort and cost involved with replacing flooring can be considerable, which is why it's better to invest in a premium material that can stand the test of time.
Engineered wood flooring more than delivers in this respect. The durable core will hold up well against even the most robust of hardwoods, while the resilient veneer layer will cope with regular cleaning. Provided you carry out occasional maintenance, your engineered wood flooring will last for many years.
There may become a time when you need to replace specific portions of your flooring. However, you can easily source replacement boards from sustainable sources to minimize waste. Should the outer veneer of your flooring begin to fade over time, you can easily rejuvenate it with specialist products to restore your floors to their former glory. As long as you've invested in high-quality flooring, you can also repair surface scratches and imperfections with relatively little effort.
A Hypoallergenic Alternative
Sustainable flooring is also the perfect fit for a health-conscious home. In addition to being carbon-neutral, engineered wood flooring is hypoallergenic. If your current floor coverings are gathering dust, dead skin, and pet hairs, making the switch to sustainable wood flooring is the way to go.
Because of its hard-wearing nature, engineered flooring can be cleaned regularly without the risk of you damaging the material. This means harmful allergens never have the chance to gain a foothold and wreak havoc on your health.
Engineered Wood Flooring: A Stylish and Sustainable Choice
If you're planning on undertaking a home renovation with sustainable materials, make sure engineered wood flooring is at the top of your shopping list.
This flooring material is built to last, holding better than many hardwood flooring on the market. What's more, it's easy to commit to being carbon-neutral when you choose engineered hardwood flooring. Using natural materials that are ethically sourced from sustainable forests, you can be confident that your impact on the environment is minimal.
Furthermore, you don't need to compromise on aesthetics with engineered wood flooring. With premium veneers made from some of the most beautiful hardwoods around, it's easy to enrich your interiors with breath-taking grains and classic hardwood character.
This article was written by Martin O'Callaghan of Wood Flooring Ireland. Martin has over two decades of experience designing bespoke engineered wood flooring such as herringbone flooring for households and businesses.