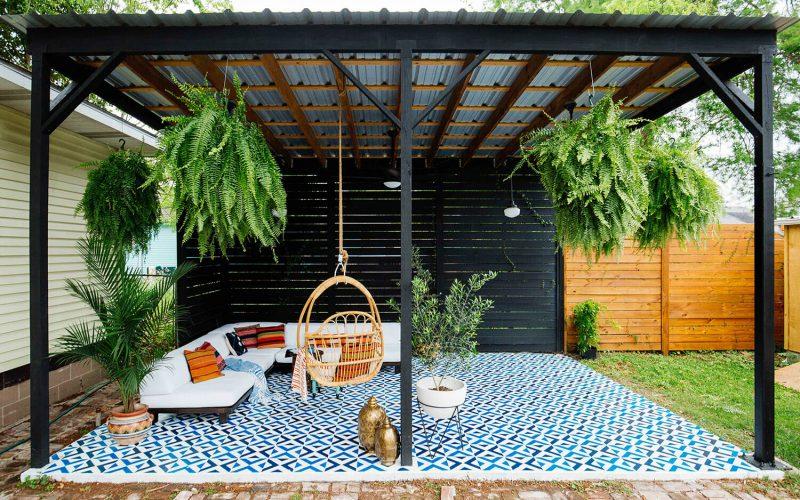 December 13, 2021
---
Whenever we picture our dream house, for sure, we imagine it with an outdoor space where we can relax and hang with our friends. But, things can get uncomfortable if you don't have the right items in your garden or patio. Picturise that you're having an amazing time with your beloved ones in your garden, but then the nightfall and you don't have any lighting in your outdoors. For sure, that will ruin the lovely time you were passing in your outdoor space.
To avoid any inconvenience, we have come with a list of the must-haves in any garden or patio. With them, you'll have the best spot to hang with your friends without worrying about any unthought situation. You might think that you'll already have everything sorted out, but take a look at this blog and discover if you have missed something.
Seating
It doesn't matter if you have the best deck in the world or the most amazing view, if you don't have proper seatings, then how you'll be able to enjoy all of this for a long period? Hence, seating will be the first thing that you need to make sure to have. For instance, you can have some comfortable outdoor couches to even take a nap in your patio or garden, or just some chairs and a small table. The important thing is to have a spot where to sit and be comfy while hanging in the backyard.
Don't commit the mistake of choosing uncomfortable seating because it will be almost like not having seatings. Add some cushions to your chairs, and that will make them a good place to pass time talking with your friends.
Shade
Another thing that can ruin your time in your outdoors would be the sun. Of course, it will provide warmth and it's nice to get tanned for a while, but it can make things uncomfortable. Always make sure to have a spot that will provide proper shade, and the best would be that it is in the same place as where you sit. You can give shade in a fancy way, like with a pergola or just with an adjustable outdoor umbrela; it all depends on your budget.
Remember to stay out of the direct sunlight during the most intense hours of sunshine. In the long term, this can damage your skin and this is something that you don't want to happen.
Lighting
As said earlier, not having proper illumination in your outdoor area during the nighttime is a big no. Besides what you might think, you don't need to spend a fortune installing a lighting system. A simple solution would be to purchase one or two sets of Christmas lights and hang them around your seating spot. That will provide you with enough light and will give aesthetics to your patio or garden.
If you want something more sophisticated, there are plenty of options on the market for outdoor lighting systems. They also change colours to get you the best setting for any party.
Plants
What would be an outdoor space without plants? They're an easy and simple way to get you to a state of relaxation and calmness. Some studies have shown that plants help to reduce stress levels in humans. Hence, it's an element that any backyard needs; it doesn't matter if you have them in pots or directly planted into the ground.
Hanging plants are also a good option to add an extra touch of style to your outdoors. Consider that possibility if you have a pergola or another structure to hang them.
Deck
This is an option that might not be affordable for everyone, but it will upgrade your outdoor space. It will provide an area where you'll be able to be without being in touch with grass or the ground. You can even add a fire pit to turn on when the cold day comes, and you want to be on the outside. A deck will add value to your property and will make it more appealing to potential buyers.
The only thing that you'll have to decide is if timber or composite decking will be the best. So, check the pros and cons of both of them and make your choice.
Don't Forget About Flowers
We all love a garden that is full of blooming flowers. It will attract the local wildlife and will provide a lot of colour to your garden. So, whenever you're choosing your plants, don't hesitate on picking several of them with flowers.