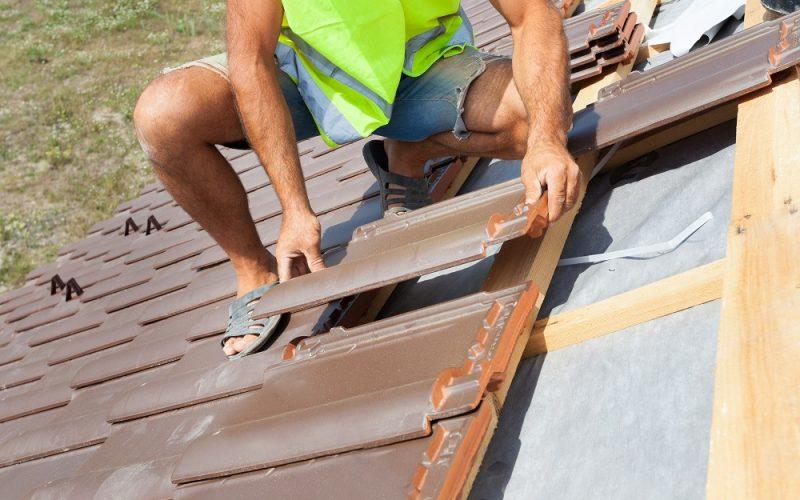 June 9, 2021
---
It does not matter how big or small your house is, the roof is considered as the first line of protection. After years of exposure to many external elements and environmental factors like rain, heat, cold wind, etc. Hence, we always need to ensure that the roof of our house is in optimal condition.
However, the condition of the roof wears out with time and we often used to think about repair or replacement works. Roof restoration and replacement are the two main options. You will have when it comes to improving the condition of the roof. These two options, however, may confuse you especially, when you are dealing with such an issue for the first time. In this article, we will focus on the reasons why you should restore your roof.
It Fixes Damages
The condition of a roof wears out over time and you may need to perform some repair works after a certain period. If your roof is old enough, you may encounter problems like roof leaking, corrosion, roof sagging, damaged tiles, mold, and many other issues.
The roof restoration company, you will hire can take care of all damages and fix them to make the roof perfect again.
To Improve Safety
Living under an old or damaged roof is risky, as accidents can happen at any time. Living under such a roof means your house and the inhabitants inside are at high risks. However, restoring your roof means you are improving the safety of your house.
Once restored, the roof of your house will deal with heat, cold, wind, and rain efficiently and protect the inhabitants inside in a better way.
It Enhances Your Roof Life
If you are a homeowner, you must be aware of your roof condition so that you can take the necessary measures to improve its causes of damages. You must know that an average roof can last about 20-25 years after which it starts to wear out.
You will be happy to learn that roof restoration can add up to 15 years of life to your old roof. The cost of total roof replacement is huge and you may not be ready for it. Restoring the roof is cost-effective and it can help you to save money.
Less Lifestyle Disturbance
Unlike complete roof replacement, roof restoration may allow the inhabitants to stay inside. If your roof requires nominal repair works, the contractor may allow the inhabitants to stay inside. Roof replacement is work, where the homeowner requires moving to another place for a limited period and it is expensive.
Reputable roof contractors use advanced safety tools and maintain updated safety protocols to complete the project without any unwanted incidents. Whether you want to work on your commercial property or residential, restoration causes minimum disturbance and requires less time than a complete replacement.
It Increases Property Value
Safety and aesthetics play a major role in the valuation of a property and the roof is an indispensable part of it. A  restored roof can increase the durability of the property.  Hence, we can say the better your roof is, the more value it will get.
The potential clients will never prefer a house with an old and damaged roof. A simple roof restoration can make your roof new again. Hence, we can say that a restored roof can attract more buyers and secure a good resale price.
These are some of the key reasons why you should go for roof restoration. The quality of restoration often depends on the efficiency of the roofing contraction. Hence, we suggest you check the experience and reputation of the roofing company before signing the contract.