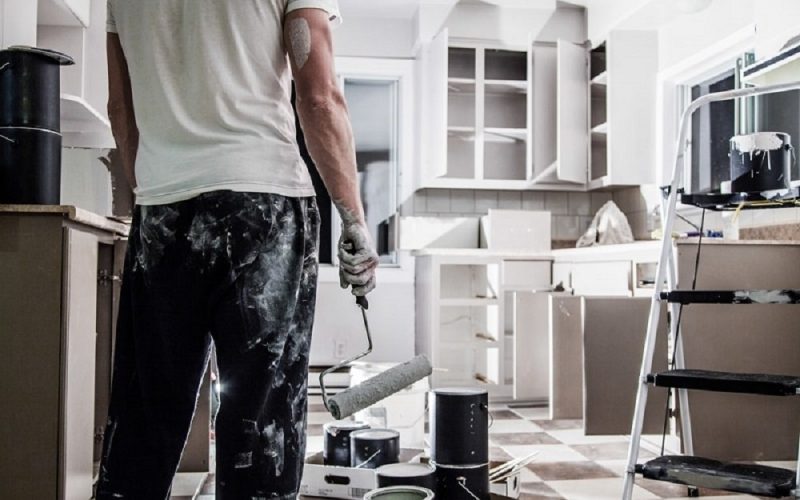 July 16, 2020
---
The search for a beautiful home is never-ending. Looking for ideas and trying to make your renovations to make perfect sense? Then you are in the right place. This blog post helps you utilize and plan the best of your resources for a successful run of home renovations.
Things to keep in mind when you renovate
Before diving in, here is a list of things to keep in mind when you start planning your home renovations:
Before you start with plans and procurement of the materials, know what you like.
You should have the right materials if you plan on taking up your renovation project on your own.
If you are doing it by yourself, you need to remember to keep in mind that you will have to study a bit in order to get it right, just some basics.
Consider getting some outside help, because usually DIY for home renovations take expertise.
Get a link to a contractor and do a background check on the person before you agree to have them work.
Understand the color combinations and the scheme of colors to be used for the renovation.
Tips to get an easy home renovations
When it comes to renovating homes, there are lots to do. Here is how to ensure that you make the best of your resources:
Agree on a Budget: Before your help arrives to help you, you should consider or set an amount aside for the building project of your renovation. Furthermore, make an informed decision about the budget, research about the work and the materials to be used, so that you do not fall short.
Divide and Conquer: This tactic helps you make the most of your home renovations. There are bits and pieces that you might be able to do on your own. The easier areas of renovation can be handled by you, and the rest can be done by the contractor of your choice.
Be Honest: By being honest, it is meant that do not cut corners on what you want. Knowing and going for what kind of change you want is the recipe for a successful renovation, which will help you draw the most satisfaction. So, when you are deciding on what to change, and discussing with the contractor, be as honest as possible. Answering questions and laying out what you want, clearly, is the only way to go.
Understand the dynamics of your house: When it comes to renovations, easy does it. Before you jump into designs and the color combinations, you should have a look at the variety of options that suit the dynamics of your house. For safety, create realistic renovation goals according to the structure of your house for maximum output.
The timing should be perfect: As mentioned earlier, it bodes well to take your time with the renovation of your house. It would be extremely difficult for you to work in the house and have the renovations. With sawdust, hammering, and the hustle-bustle of work, you might find it hard to stay in the same house. It is especially difficult if you have children, which is why you should find the right time to renovate your house. Find the most suitable of all the times, and then begin the work.
The contract: When you work with a contractor, you should make sure that you sign a proper contract. A prior agreement allows you to list out the conditions and terms for the work. Further, it provides clarity on the work to be done by the contractor.
Home renovations can be tough, which is why it is important for you to list out the things you expect and get the opinions of the contractor as well.