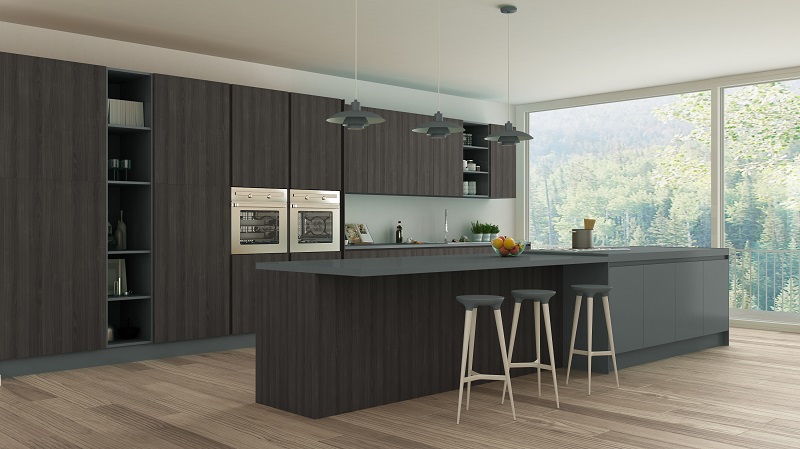 July 15, 2020
---
The kitchen is a stage where food displays performance for the audience, that is you. But what makes the show a hit is the dedication and inputs placed by all the tools that are then hidden in the kitchen cabinets. While these behind the scenes are not on display, having the best cabinets for your army requires you to opt for the best kitchen cabinet makers who will understand your needs and deliver accordingly.
Benefits Of Opting For Kitchen Cabinet Makers
When you are planning to remodel your kitchen and you browse through various sites that have so many options to choose from, you will notice that the kitchen cabinets features as an integral part of those designs. Be it monochrome, opting for tiles, saving space, or going ecofriendly, having the right cabinetry matters. Thus, opting for kitchen cabinet makers who are in the field for a long time is the smartest way to ensure that your remodeling does not end up costing you more when going DIY. That said, opting for professionals also has many other benefits, and the key ones are:
They have the expertise and resources to get the work done in days.
Unless you are planning to open your own designing shop, there are tools that kitchen cabinet makers require to get the job done faster and better and will be of no use to you in the long run.
If you are looking for custom cabinets, then hiring professionals will make your work easier.
They will even walk you through the whole remodeling stages, providing you with ideas and incorporating your visions too.
You will get warranty and guarantee of the work done on your cabinets. Professional kitchen cabinet makers also have their insurances so that damage to people or property is not your problem.
Things to ask your kitchen cabinet-makers
The kitchen cabinet, as mentioned above, is an integral part of your kitchen. They not only help you sort your ingredients and utensils, but properly constructed and fitted cabinets also highlights the central focus of the kitchen. If you want to show off your appliances, you would not want an equally flashy cabinetry. Likewise, your cabinets can be of the open plan with rustic colors that sets the dual tone theme going strong. Hiring kitchen cabinet makers will help you sort all these issues provide you hire the ones whose ideas matches yours. To get a good idea of the professionalism and vision of the makers, you can ask them these questions:
What kind of materials they plan to use? Different materials are available when it comes to building a cabinet and if you are looking for the nature-friendly design made of recycled plastic then your chosen kitchen cabinet makers should be able to provide you with just that. That said, different kinds of wood should be available too.
Do they take orders for custom designs? If you have something specific in mind, like layered cabinets or modular ones then the cabinet makers should be able to provide you with just that.
How much will everything cost? When you meet them and discuss the project, they should be able to provide you with a proper estimation and the overall expense that you need to dole out. They should even break the charges down for ease of understanding.
Conclusion
Hiring well-reputed and knowledgeable kitchen cabinet makers might sound a bit expensive but they get the job done faster and flawlessly. You can also opt for referrals and recommendations from acquaintances that will help you have a better knowledge of the company and you might get a discount. That said, never compromise quality for price, because the cabinets have the power to make or break the kitchen look and vibe.