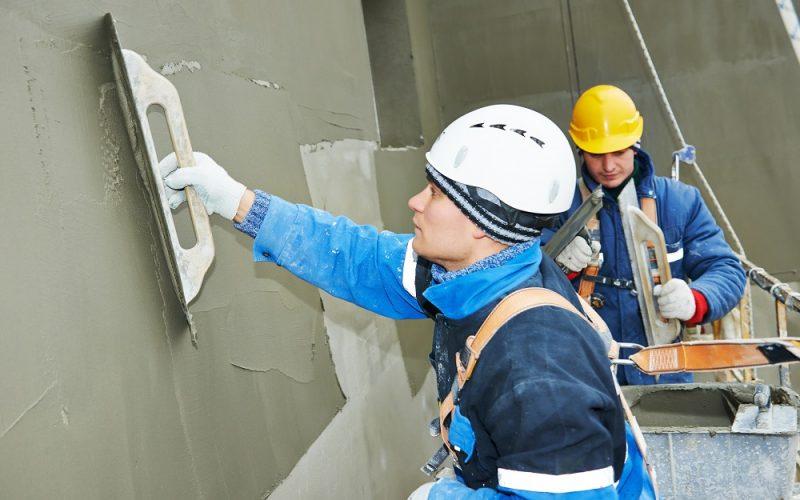 December 6, 2021
---
What Does Plastering Mean?
After or during construction, walls tend to have rough patches or surfaces. It is essential to cover these up before painting for a smooth finish. Hence, the walls need plastering or a thin layer of mortar (plaster) to smoothen them. The mortar is usually a blend of sand, water, cement and gypsum.
Most of the time, experts do plastering during construction as they have adequate knowledge and plastering tools. However, you may find a rough patch on your walls or ceiling, which you need immediate plastering. Instead of hunting and waiting around for a professional, you can plaster your walls yourself with the right approach.
Why Do You Need To Have Plastering Tools At Home?
Plastering walls used to be the ideal method for a smooth finish. However, professionals and contractors have switched to the drywall method. In case you wish to hang a drywall, change your wallpaper or even try your hand at plastering, for this, you need to own a set of plastering tools. Moreover, hiring a professional to do your plastering or other home improvement jobs can cost you a vast sum. In such cases, having your own set of plastering tools serve as a long-term investment as well as a money-saver.
What Are The Plastering Tools You Must Have At Home?
When it comes to plastering there are in numerous tools that come handy. Here are some of the basic tools that you will need for plastering.
Plastering Trowel
A trowel is a flat-rectangular tool that helps you apply plaster in an even coating. You can use this tool to apply and concentrate the plaster coating on the required area. Do ensure you have a sturdy and clean trowel. Additionally, you can look for a stainless steel trowel for it to last a long time.
Plaster Hawk
A hawk is one of the valuable plastering tools with a flat surface and a small handle. The process of applying the smother on the trowel is called buttering. This tool is used to carry and transfer wet plaster onto the trowel; however, some of you may find plaster buttering hard in your initial stages.
Utility Knife
A utility knife can serve you more uses beyond plastering. Carrying one in your bag or pocket can come in handy in several situations. You can use it to open the plaster mix packets, score your wall, cut slices of plaster tape or even cut up drywall pieces. Ensure that the blade on your utility knife is always sharp and ready to use.
Spackle Knife
A spackle or jointing knife is an essential plastering tool. It helps even out the surface of the wall before you begin the plastering job. One should scratch away the protruding chips and cracks on the wall so that it forms a clean, smooth canvas for the plaster. Ensure that your spackle knife is strong enough to remove these chips and make walls even for plastering.
A Bucket
In the case of plastering, you need one to mix your plaster or mortar, and thus you require a bucket for this. The desired size is a 5-gallon bucket. Ensure that yours is a sturdy bucket that can live through the years. When not used for plastering, the bucket can store your other plastering tools.
What Are A Few Other Tools You May Need?
Apart from the essential tools mentioned, you may need a few others to be fully equipped. They not only help in plastering walls but also in completing other sundry home improvement jobs. Some other tools you can add to the list are:
Paddle mixer
Bucket trowel
Paintbrushes
Step ladder
Mud pan
Sandpaper
Hammer
Spirit level
Pad saw
Handsaw
Dust Sheet
Conclusion
Tools can be of different kinds, serving various purposes. Hence, having a few essential plastering tools at home can help you during emergencies and save you a lot of money. Most often, people hire professionals and experts to do sundry home improvement jobs. However, you can learn a few skills such as plastering so that you can do these jobs yourself.