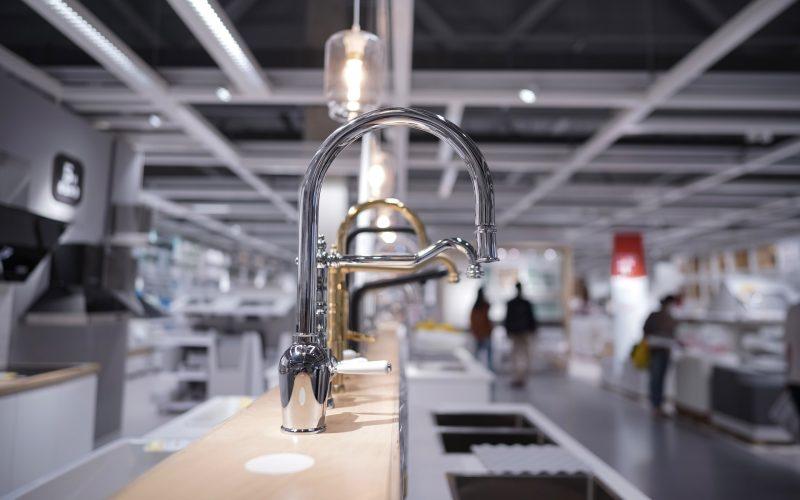 May 14, 2021
---
With so many types of kitchen tap choices available on the market, it is not easy to select brand-new kitchen taps that are right for your home. Nonetheless, when selecting the right kitchen tap, bear in mind, the tap type you choose need to seamlessly blend with your space, provide you with the functionality you require, and look aesthetically pleasing.
Let's glance at a quick guide that will help you to purchase the right kitchen taps online from the comfort of your home, office, or right where you are!
The Different Types of Kitchen Taps
Some popular and highly sought-after taps include kitchen mixer taps, single lever taps, wall-mounted taps, and retractable or pull-out taps.
1. Wall-Mounted Taps
Wall-mounted taps fitted onto the wall above the sink, and they are available as a set consisting of the spout and two turn assemblies, as well as, a single unit mixer tap.
2. Single Lever Taps
Taps with a single lever facilitate you to control both, the temperature of the water and the water flow. These taps also are categorised as mixer taps, and they are available in an array of styles, shapes, and designs, as well as, high spout designs. For kitchens with a small sink, single-lever taps with a high spout are an excellent choice.
3. Retractable Taps
Retractable taps known as pull-out taps; that is because you can pull them out from the housing unit. With retractable taps, you are not restricted to a small space of water flow, making them highly functional. Thus, they are ideal for large sinks.
Space is a Vital Consideration
Well, you should select the tap type for your kitchen depending on the available space. Besides, you need to take into account your food preparation, cooking, cleaning, and washing habits. Plus, you need to consider your kitchen design style and the space available around the kitchen sink. Ideally, you need to select the type of tap for functionality first and then for aesthetics.
Kitchen taps should be selected to render superb functionality, which will help you to complete your daily kitchen chores quickly and easily. For example, if you have a compact or small sink, then choosing a retractable tap would not be the right option for you. Instead, a high-spout single lever tap would work best for your small sink space.
Once you finalise the type of tap you need to go with, then you can choose your taps from different styles and designs, as taps are available in many beautiful models these days.
What Other Things You Should Consider When Choosing Kitchen Sink Taps?
You need to ensure buying high-quality kitchen sink taps from established and trusted manufacturers. That's because taps will be under heavy usage in your kitchen, so it is imperative to purchase well-built and durable taps.
Secondly, ensure selecting taps for your kitchen that come with high water efficiency. Check the WELS rating of a tap model to know if it is efficient or not.
The Bottom Line
These days, kitchen taps are available in different types including wall-mounted taps, single lever taps, and retractable taps, and they come with various functionality. To select the right kind of kitchen sink tap, you need to look at your sink space and how you will use your sink tap. Finally, check the WELS rating to find out the water efficiency of the kitchen sink tap before you buy it.