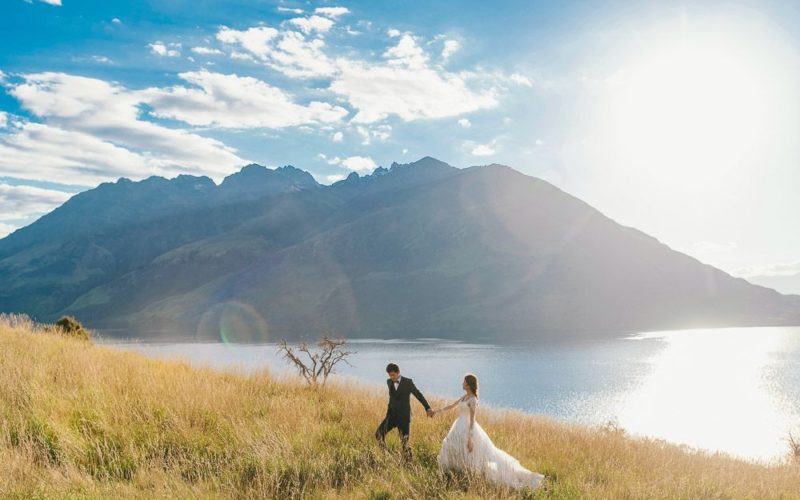 Your one-stop destination for all the information on pre-wedding shoots
January 3, 2020
---
If you are someone whose wedding is just around the corner and if you are still contemplating if getting apre wedding shoot is a good idea or not, trust us! By all means, it is a great idea and something that you must get done to make some amazing memories before your special day. It will not be wrong to say that the craze for pre-wedding shoots has taken over as the fire in the jungle and there are barely any couples in today's time and age who are not indulging in this luxury of creating memories in the most amazing ways before they get together for life.
A pre-wedding shoot is not just about going to a good location and getting pictures clicked but more like a story that denotes what you as a couple represents. Needless to say, different people have different choices and while some might like their shoots to be done on the beach there are those who prefer the deserts, then there are those who like waterfalls, while some might like the mountains. In other words, these photoshoots are a way to not just get the right chance to connect with each other but also to understand each other's likes and dislikes and to most importantly spend a lot of quality time together.
Some of the most famous and loved photoshoot concepts are:
– Thematic – just as the name suggests thematic refers to the use of a particular theme, it might be bohemian or vintage or royal, English, depending on just what you as a couple like. You can always ask your photographer to use a setup that takes you to the time of your favorite themes and creates a set of wonderful photographs that will always remind you of all the fun and joys you have had together.
– Traditional – this, of course, refers to you dressing up in the traditional attire depending on the place and culture that you are from and complete the entire look with a similar background behind you. It could be temples or a palace or absolutely anything that denotes richness and traditions for you and your partner.
– Casual – if you are among those couples who like to stay away from the regular stuff and want to remember your best time together just as you are, then this theme is but perfect for you. Dressed in casual or simple attires, these photoshoots can be done literally anywhere from a park to using your car as the background or even a cafe that you both like to visit together.
– Indigenous – indigenous means being candid. If you are someone who knows even a bit about photography, then you are sure to know just what we are talking about, candid photography means that you get comfortable in particular setting and trust your photographer to take natural shots and capture the right moments between you and your loved ones.
There are many people who think that pre-wedding shoots are nothing but a fad, but it will not be wrong to say that these are without a doubt one of the best ways to relive and create some of the best and the most memorable memories ever.