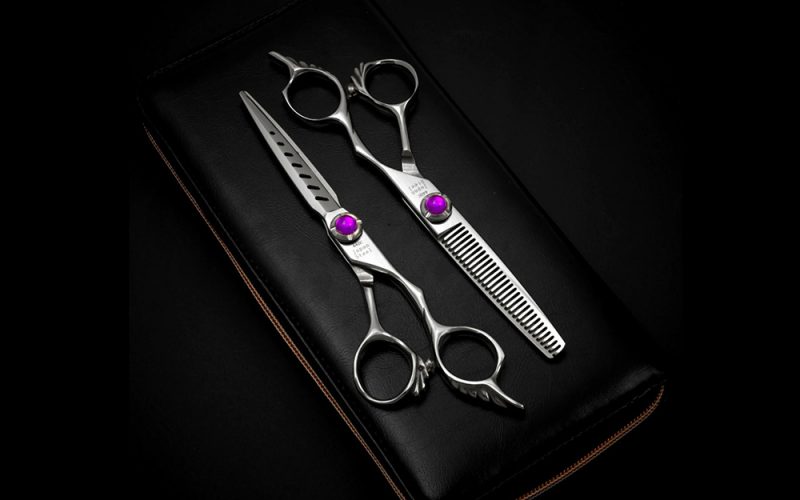 October 8, 2020
---
How to Choose Barber Hairdressing Scissors in Australia
Looking to choose a barber scissor for you in Australia? Well, there are several brands where you can get quality scissors but which one to choose is the real struggle. You need to find that perfect scissor that meets all your needs. Hairdressers tend to spend a lot of time when choosing a scissor because in the end the right set of tools matters the most. For comfortable and precise haircutting, your scissor is extremely important. So, if you are keen to know how to choose the right hairdressing scissors in Australia, following are some key factors to consider:
Choose a Comfortable Scissor
First of all, you need to make sure that the barber hairdressing scissors you are trying to choose is comfortable. It must feel comfortable when using it. A comfortable scissor will lessen strain on your wrist, elbow and hand. Otherwise, you can easily struggle while cutting and end up suffering from strain and developing RSI. So, barbers and hairdressers need to be extra careful; when choosing a scissor. To find the perfect scissors that fits in your hand, hold the scissor correctly. The smallest finger must sit on the finger rest. The next finger must sit in the top finger hole while the first two fingers must be along the stem and the thumb should be in the thumb hole. That means, the size is quite comfortable!
Choose the Right Size
Another thing to worry about when choosing barber scissors is the size. It may depend on your personal preference but the size must be comfortable and make it easier for you to use it for a long time. If the blade is longer, you can cut hair quickly. A barber scissor has to be longer or larger than commonly used scissors. You may consider the factors like the size of your hand when choosing the size. However, the right size is the one that feels comfortable in your hand when using it. 6 inches is actually considered a very comfortable size for a barber scissor, and most scissors come in this size!
Right Handed or Left Handed?
This is another factor you need to consider when choosing the right hairdressing scissor for you! Barber scissors come in two styles, either the right handed or the left handed. You should choose the one that suits your requirements. If you are a right handed barber or your right hand is the dominant hand, choose the right handed scissor. If you are a leftie or the left hand is more dominant, choose the left handed scissor.
Choose the Right Brand to Buy Your Barber Scissors!
So, this is the most important thing! If you choose the right brand to buy your barber scissor, you are guaranteed to get the best scissor. So, which is the right brand? K5 International is the most popular and trusted brand where you can buy barber hairdresser scissors at very reasonable rates. Also, there is a great variety to choose from!