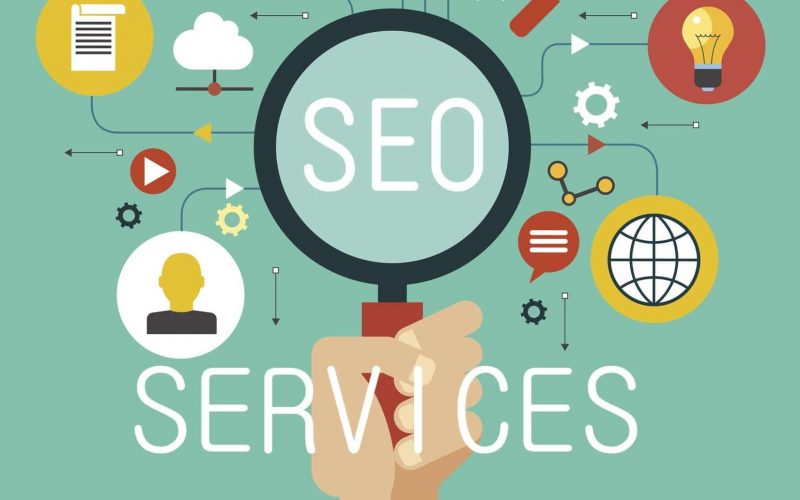 July 21, 2021
---
A domain name is crucial to this organic search optimization strategy because it serves as the foundation for all of your site's web pages. Every online business is looking for various approaches to organic search engine optimization. Over 61% of the online marketers trust enhancing their SEO strategy will improve their organic presence, which is one of the best inbound marketing requirements.
To get listed on the first page of a search engine's results page means obtaining more leads, attracting customers, and ultimately more sales. Executing a comprehensive SEO (search engine optimization) plan can help in achieving this optimization.
There are three possible reasons why you might want to alter your domain name:
You want to rename your company or shifting your business verticals.
It could be a merger or a new brand acquisition.
You want a domain name that is shorter or simpler and is naturally more geared for search engine ranking.
However, there could be a variety of additional explanations.
So, do you wonder when you change domain names, you won't lose the work you have put into optimizing your website for search engine rankings?
Here's how you can do it!
Change your domain without compromising your SEO ranking factors:
1. Make a backup of your website
The first thing you will want to do is back up your entire website. There are various tools to execute this task, but ensure to choose the one that allows both backups and migrations as that will make the process much easier. The archive file is a complete copy of your website to transfer to a new domain. Using the archive file, the installation script will automate and conduct the migration process.
2. Move your whole website to a new domain
You need to establish a database for the new domain name before you can complete the transition. If you don't have one already, you can create a new database. After which, you should upload the backup files on your new domain that you downloaded previously.
3. Make a site map that is search engine friendly
Google's ranking parameters determine organic ranking, which means you should fulfill the Google algorithm's requirements. The algorithm is constantly evolving and contains a wide range of constitutive site elements.
The sitemap also falls under the category. A sitemap is an outline of your website. In an XML document, this document organizes the resources and content related to each website page. It is essential for search engine ranking as it enables search engines to index all of your site's pages.
When you change domain names, you should establish (or update) your sitemap and ensure it's transmitted to search engines so that new URLs may be indexed faster. This is simple for Google to do with only a few clicks in the Google Search Console.
4. Focus on 301 redirections to new pages
301 redirections are also called permanent web forwarding. Search engine algorithm will need to know where to retrieve the material from your previous URLs to maintain your rating. They enable you to link each of your former website's pages to the new site's corresponding page.
Search engines will be notified that the previous material has been relocated to a new page in this approach. After then, new pages will be indexed in place of the old ones, allowing you to transfer any popularity they've gained.
5. Updating the Backlinks
Another factor that Google considers while indexing pages is the level of trust that each page is given. A backlink, or a link from another site to yours, provides a measure of this trust to search engines.
Do you know over 91 % of the web pages fail to get organic traffic because they don't have backlinks?
As part of the domain change process, it is vital that you contact relevant websites linked to you and ask them to change their backlinks with your new domain name's new URL.
If you have numerous backlinks and don't have much time, prioritize connections from high-authority sites first because they will have the most significant impact on your ranking. However, it is always wise to make a list of each link to ensure that you obtain them all. An inappropriate or non-updated backlink will result in a 404 error, leading to the decline of your site rank.
6. Notify Google about the domain name change
Google plays such an important role in your site's organic ranking, and it is essential to notify them about the domain name change to index the new website addresses at the new URL. This will assist Google in swiftly locating your site's new location and displaying it in search results.
To get started, go to Google Search Console and add your new domain name:
Add your website to the list.
Declare that you are the owner of the property
Platinum SEO is a professional SEO company who can offer proficient domain rename service without losing the SEO ranking factorsin a seamless approach. Get in touch with us for all your SEO requirements!