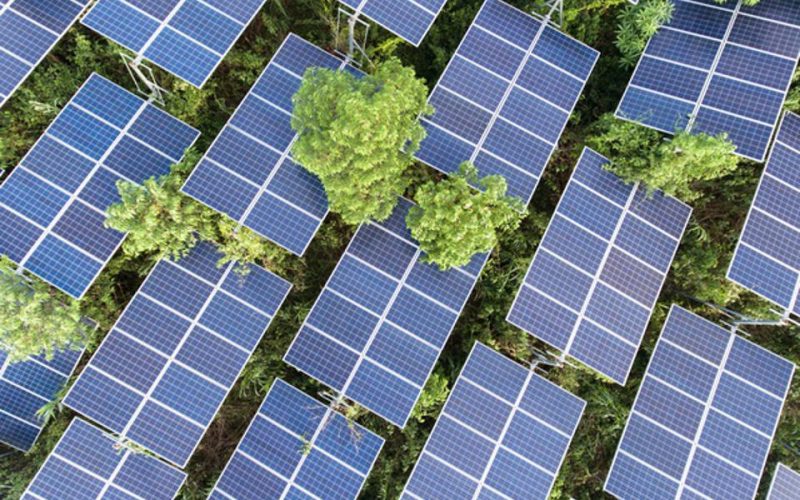 May 12, 2022
---
The Solar Power Landscape in Australia
Solar power is one of the most popular forms of renewable energy in Australia. It continues to be widely adopted by businesses so they can become more sustainable. What's more, There are several benefits that come with a commercial solar system. Let's explore what they are!
How Businesses can Benefit from Commercial Solar
Significant savings – Businesses of all sizes can enjoy substantial savings on utility bills by installing a commercial solar system. It also reduces reliance on the grid and ensures commercial properties run on clean energy during the day.
Commercial solar rebates & incentives – There are different types of solar rebates and incentives that can help in reducing the overall cost of commercial solar power systems. Be it Victorian Solar Rebates, Small-scale Technology Certificates (STCs) and Large-scale Generation Certificates (STCs), or Feed-in tariffs, solar for business is accessible and affordable.
Sustainable energy – As previously mentioned in the beginning of this article, going solar allow businesses to go green and run more sustainably, that is in a way that also promotes the stability of its stakeholders.
Excellent investment – Solar power installations have a long life and are an excellent long-term investment for businesses. These installations not only provide renewable power but also ensure the business earns more credibility.
Great ROI – With an investment like commercial solar for your business, witnessing great returns on the same is not just an expectation, it is in fact a reality that business owners get to see within a short span of time.
Low maintenance and reliable – A commercial solar system is extremely reliable and surprisingly low maintenance. It only needs minimal upkeep  to ensure that the system continues to operate efficiently.
Corporate image upgrade – The world is increasingly taking notice of those who are doing everything in their power to fight global warming. Businesses can take charge and clean up their corporate image by actually proving their commitment towards the environment by going solar.
Competitive edge – By installing commercial solar, businesses can gain a competitive advantage over other market players by becoming self-sustaining, energy-independent establishments.
Reduction in operational costs – Commercial solar power installations are becoming increasingly affordable even when electricity prices continue to rise; which means that businesses can reduce their operational costs by powering up with solar.
Corporate citizenship – Australian businesses can play a key role in doing their part for the country and help meet its future energy goals by contributing towards the Australian Renewable Energy target with their solar upgrade.
'Green' business tag – Earn the 'green business' tag by becoming an environmentally-conscious commercial establishment via commercial solar installation as it offsets carbon emissions and does not emit any harmful chemicals or gases.
Good for Triple Bottom Line – Businesses can fulfil their commitment and responsibility towards the triple bottom line that drives their growth – People, planet, profit by installing a commercial solar system.
Conclusion
Going solar not only benefits your business, but its stakeholders as well. It is the best future-forward decision a business owner can take to ensure the longevity of their company by evolving with changing times.
To learn more about commercial solar, connect with GEE Energy's experts for a business solar consultation. Call us on 1300 707 042 or send an email via info@gee.com.au