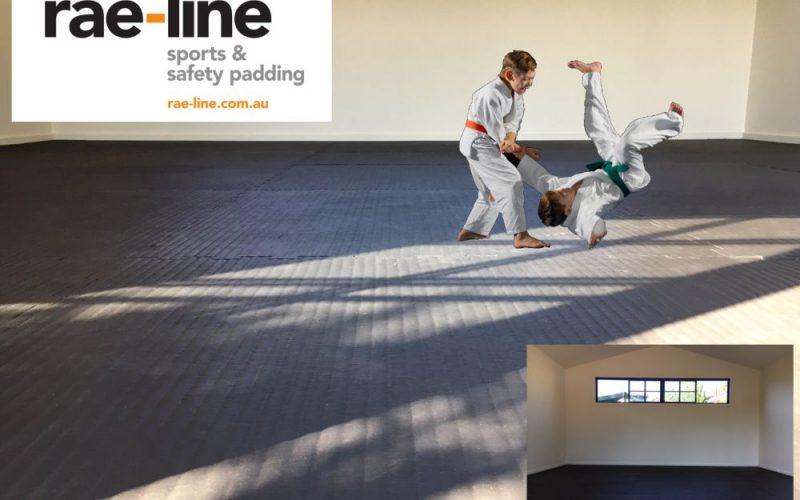 September 20, 2021
---
One of the most valuable types of sports padding are interlocking jigsaw mats. These mats come in a jigsaw-like formation that allows you to install them easily. Once installed, jigsaw floor mats cover a large area seamlessly, providing sufficient protection for a wide range of sports activities.
Today, jigsaw mats are being used in a variety of sports-related facilities. So, if you own any of the following sports and fitness facilities, you must consider purchasing top-quality jigsaw mats.
Martial Arts Centres
Martial arts practice like jiu-jitsu, judo, or wrestling involve rapid movements, grapples, and throws. Interlocking mats are great for such clubs because they offer maximum safety and cushioning. And the interlocking system will also hold the mat in place while athletes perform their moves on them. Top martial arts centres in Australia already use top-grade jigsaw mats as a temporary or even permanent flooring solution. So, if you own a martial arts club, you should also consider getting the best jigsaw mats in Australia to provide maximum safety to your students.
Gymnasiums
Gymnastics clubs also need top-grade jigsaw crash mats or landing pads. Gymnasts perform athletic manoeuvres, and while practising their moves, they often fall a lot. That's why you need top-quality crash pads and landing pads to ensure maximum safety for them. If you are in Queensland, you can get the best-grade jigsaw mats that meet your safety requirements precisely.
Play Centres
Safety mats are a must for play centres because kids are bound to fall while moving through the various obstacles and slides. Interlocking jigsaw mats are the best solution because you can install them easily, and they will also fit precisely according to your interior area. With jigsaw mats, you can make sure that there are no open spaces where kids can get hurt.
Other Sports and Fitness Clubs
Jigsaw mats are widely used in almost all sports and fitness clubs due to the several benefits they offer. Parkour clubs, bouldering centres, and climbing arenas are some of the most common locations where you will find jigsaw mats. They are the first preference of athletes, mainly because the entire area is covered with the interlocking mats, and they will not move once installed. No matter the impact or angle of fall, the mats will stay in place and protect athletes from injury.
Bodybuilding Gyms
Jigsaw mats are perfect for bodybuilding gyms, especially in the dumbbell area of the gym. Hardcore bodybuilders love to lift heavy dumbbells, and when they finish a set, they usually just drop the dumbbell to the ground due to its immense weight. Imagine a 50 or 60 kg dumbbell being dropped on the floor from more than 5 feet in height. Yes, it will damage your flooring if you do not have safety mats on the floor. Interlocking jigsaw mats are a great option, especially for such conditions. You can easily install them in the dumbbell area, and your athletes can then drop weights without any worries.
Benefits of Interlocking Mats
There are several benefits of interlocking mats, which make them the first choice for sports safety padding. Let's take a look at a few benefits for better understanding.
Easy To Install:Interlocking mats come in convenient square shapes that can be interlocked to cover a large area. So they are effortless to install and dismantle according to your needs.
Lightweight: The weight of each section of the interlocking mats is very light, facilitating easy transportation and movement.
Stable:Jigsaw mats do not move upon impact. The mats stay in place and absorb the impact of the fall and offer maximum safety.
Aesthetic:Jigsaw mats are available in a wide range of colours. So, you can get the colours you like and boost the aesthetics of your fitness club.
Affordable:Jigsaw mats are available at affordable prices, so you will not have to make massive investments to cover the safety criteria of your sports and fitness centre.
Buy Only From Professional Suppliers
As you can see, there are plenty of benefits attached to interlocking mats. But you may miss out on these benefits if you purchase low-quality interlocking mats. Low-quality padding is not durable, and it also seriously compromises the safety of the athletes. You must always get your safety padding from reliable professionals. Professional manufacturers are aware of the various safety requirements, and their products are designed to adhere to global safety standards. When you get safety padding from such a supplier, you will not have to worry about the safety of your athletes.
Go Online And Order Now! 
The best place to find reliable suppliers is the internet. You can check their websites conveniently and thoroughly understand their services. You can also confirm the level of professionalism and customer satisfaction a supplier offers.
So, go online now, check out the jigsaw floor mats providers in your area, and purchase only from the best in business.