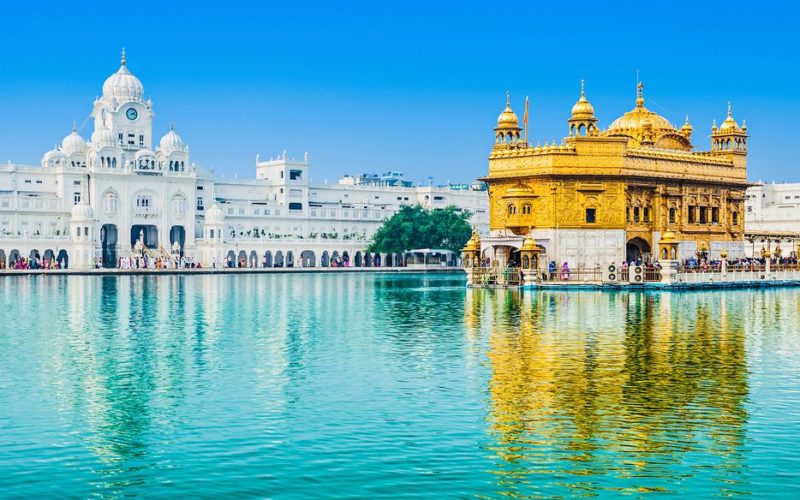 December 30, 2019
---
It will not be wrong to say that traveling is one of the best ways to enrich one's life and to witness some of the biggest and the most exquisite places in the world. Be it man-made or natural wonders the fact remains that visiting these places not only gives you a chance to witness some of the most beautiful sights in the world but also brings you closer to the fact that how small a person is and how much scope is there for one to learn and improvise.
India is a great country and is famous all over the world not just for its rich culture and traditions but also for its royalty, forts and many other monuments and other wonders. Lets had a quick look at some of the places which are a must-visit for you to visit in India.
The golden temple, Amritsar – located in the city of Amritsar in Punjab, this temple was designed by the fifth Sikh guru, Guru Arjun. People of all religions and from all parts of the world visit this holy place which holds a universal appeal. Covered by gold in the upper floors, this temple is visited by approx. 10,000 people every day.
The Nalanda University in Bihar – one of the largest Buddhist monasteries and a renowned learning center between the 7th century BCE and 1200 CE, Nalanda is not just wondering in itself but one of the most sought-after heritage sites in the world. Distorted by the Muslim army of the Mamluk dynasty, this historic place has been home to scholars from many parts of the world.
Khajuraho – a vast complex of Jain and Hindu temples, these group of monuments are located in Khajuraho, Madhya Pradesh. Very famous for their erotic sculptures and elegant nagara style architectural symbols, these monuments were built between 950 to 1050 by the rulers of the Chandela dynasty. Even though out of 85, only 20 temples are in a stable condition, these temples are a must-visit for anyone who either stays in India or is visiting.
Hampi temple Karnataka – a small town in India's Karnataka state, Hampi is a fascinating place which is very famous for its temples and shrines. Considered to be one of the wealthiest cities in the world. Hampi was a part of the ancient Indian kingdom Vijayanagar, the rulers of which were known for their exquisite art and culture, knowledge and outstanding rule. Declared by UNESCO as a heritage site and one of the best places in India, this is a must-visit for all travel lovers.
The monolithic Gomatheshwara statue in Karnataka – built in ancient India to show their regard and respect for Bahubali, the son of the first Jain Tirthankara, Rishabh dev, Bahubali is said to have attained salvation or moksha by meditating in standing position for over a year without moving to a point where plants grew on his trees. A must visit a place, the magnitude and beauty of this place are sure to leave you in awe and mesmerized.
Even though every country has its own charms wonders and histories, India is one country that's a perfect amalgamation of many things in one. If you are someone whose wondering where to plan their holiday next, this, by all means, can be a great option.