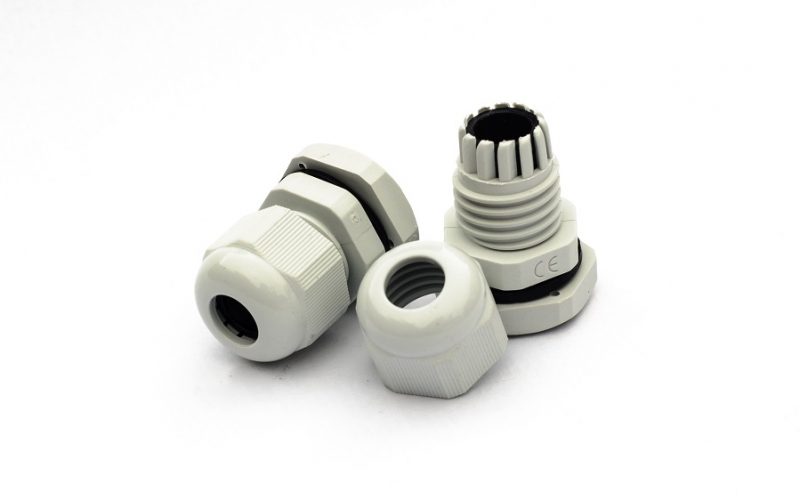 July 17, 2020
---
In cable management, cable glands play some essential roles. They are usually placed at the end of the cable while getting attached to a device. They provide strain relief, bonding, insulation, grounding, and earthing. You can also use them for sealing cables passing through bulkheads. These devices serve the important purpose of repelling fluids, dirt, dust, and other contaminants. You will often find them in hostile environments where electrical fires are common. Here are a few tips that will help you select the right cable gland.
Consider the Environment
Whether you are working in telecommunications, power and utility, marine, industrial, or aerospace industries, you need to select your cable glands based on the core environment requirements. You need to ask yourself the following questions and if you know the answer then you are probably well aware of usefulness of cable glands.
l  Will the cable gland be located outdoors or indoors?
l  Are you going to use it in a hazardous environment or an industrial zone safe from such hazards?
l  What is the temperature of the environment does is fluctuate often?
l  Are you going to use it in a dusty or damp area?
l  Does the environment contain any corrosive materials or gases?
Type of Cable
Different cable glands are required for different types of cables. Unarmoured cables require different types of glands compared to armoured cables. Armoured cables are protected by the means of pliable wire armour, braided armour, and single-wire armour. They are quite frequent in areas where mechanical damage is common. For these cables, you also need to consider the armour's short circuit rating, armour material, and the inner bedding size.
Unarmoured cables are not as well-protected as their armoured cousins, and they often are devoid of seals, although single and double seal variations are available. They are ideal for fixed installations where there is little risk of damage. While buying cable glands, you need to consider the diameter of the cable, its material, and its capability of seamless transmission of power through its ducts.
Features
A cable gland might have several features such as:
l  Explosion-proof: These types of glands provide safety against explosions.
l  Fire-resistant: These have special barriers which allow them to withstand fire.
l  Romex Connections: These are specially designed to form a seal around Romex cables as they enter an enclosure or a junction box.
l  RFI and EMI Shielding: They are grounding features that help minimize the effects of radiofrequency interference and electromagnetic interference.
l  Liquid-tight: These cables glands provide protection against liquids like oils and water.
l  Wire mesh: Some glands have wire mesh for strain relief.
Mounting Options
Depending on the nature of your application and the pre-existing connections, you should select suitable cable gland mounting. You have plethora of choices in this area of function, including cast, welded, nut, threaded, bolted, flanged, compound, and adhesive mounts.
Materials
You should carefully consider the materials before you take a call on buying cable glands. Some of the common materials include stainless steel, steel, PTFE, nylon, and aluminium. The material should be sturdy and durable so that it can support the application for a long time. You need to select the proper cable gland material based on the cable material to prevent damages, wear, work of the weather and corrosion.
Specifications
Some of the important specifications are:
l  Pressure Rating: This is the maximum pressure the cable gland can withstand without suffering from leakage.
l  Cable Diameter: This denotes the cable diameter that can pass through the gland.
l  Mounting Hole Diameter: This is the diameter of the bulkhead hole or the barrier into which you have to install the gland.
l  Adjustable Diameter: This is the cable gland diameter which you can adjust to accommodate different cable sizes.
These are some of the things you should consider before buying a cable gland. You want to be absolutely sure that you are buying the correct device for your application, so it is better to do some research beforehand to be able to build an insight into different forms and varieties of cable gland while delving deep into its functional and design aspects.