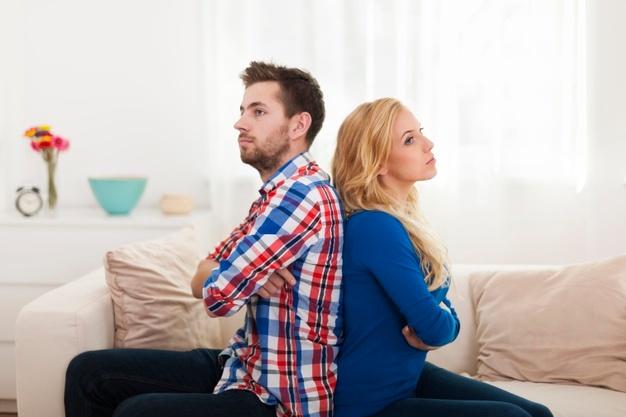 December 27, 2021
---
Whoever first declared that "break up is the worst feeling" wasn't lying. Ending a particular relationship can flip your whole life upside down, especially when it is a toxic breakup. Not only is it sad, but you also experience all kinds of other experiences like regret, bitterness, anger, confusion, and so on.
Most importantly, after a breakup, you may never want to get into another relationship. We talked with a few users who have used the best dating apps about how they dealt with the trauma and finally found the one they were looking for.
Before discussing the tips to date again, ask yourself a fundamental question first:
Are you ready to move on and date again?
When after a break-up, the tears finally stop, and you feel like dating someone again; it's a releasing feeling! However, those liberating phases are often followed by panic of getting heartbroken again.
At the same time, you keep wondering what you have missed since you have been out of the dating phase so long. A breakup often causes mixed feelings- it might take a toss on your self-esteem, or you might feel the fear of missing out.
So, undoubtedly, it will take long before you are ready to date again. However, "it largely depends on how invested you were in your partner," – says the many founders dating apps.
Take a self-test to realize if you are ready to dive back into the pool of dating after a toxic breakup? Take sufficient time to heal from your past wounds and never force yourself to move on even before you are ready. Your desire to travel that road again is the most significant sign that you want a fresh beginning. So, if you are finally ready and searching for it, keep reading the blog to explore more tips to prepare yourself.
Before you start looking for the one, Again, Remember:
It's not uncommon to get scared after you have experienced heartbreak, and it might feel like you are signing up to break your heart again. It might not be easy to trust someone again but if you want to find the love of your life, go for it. If you are looking for a little heads up before trusting someone again, then here are some tips for you.
1. Let go of your past and move on! 
Start your post-breakup life on a positive note and with a fresh perspective. You cannot drive forward if your focus is on the rear-view mirror. Getting back into the dating world will never be enjoyable if you compare the new experience with the previous one. Therefore, wipe all your tears, bad memories and get ready for a new chapter of your dating life.
2. Have a clear picture of what you want 
Not caring about your past doesn't mean you won't prepare yourself in advance. Never start the second innings of your love life when you don't know your clear expectations out of the relationship. Are you just looking for a casual date? Or do you want to date someone in the long run?
Since you already have had a bad experience previously, you need to set boundaries from the very beginning. That way, you are saving both your and your new partner's time because the relationship will start only when both of you have agreed upon the expectations and parameters.
However, if you want to experiment with some casual dating scenarios, there are many dating websites and apps you can check out online. You can also use social media if you are particularly looking for a one-night stand just to have fun! No matter whatever your kink is, there's nothing wrong with it.
3. Don't talk about your ex while you are dating the new one.
Magically bringing up your ex's name on a date and keeping repeating the name every once in a while is never a good sign, and it might backfire your case because you didn't give yourself enough time to heal before jumping right back on the dating track.
However, it won't be wise to hide your traumatic experience either. If you want to talk about your ex maturely, you have successfully moved on. If you are totally over that person, it will show, and your current partner won't feel bad. But until that time, there is no need to talk about your past date to your new date.
4. Get comfortable with yourself before stepping out.
If you are looking for your better half, nobody will fulfill it for you until you start looking for one! 
While you are single after your toxic breakup, take some time for yourself and get comfortable with yourself first. Once you are happy on your own, you can look for the special one with a clear vision. Eventually, things will fall into place, and you will find everything you deserve in a relationship.
Don't be afraid to claim for your needs and desires when it comes to finding a perfect date. It will help you to identify people in a better way.
The final thoughts!
The world is full of excellent human beings and unique opportunities to find them. In today's tech-savvy world, every lifestyle solution we need is just a click away. Yes, you guessed it right. We have a dedicated online app for everything we need, even a date!
Meanwhile, take great care of yourself and focus on self-love! Stay patient, calm, positive, and give yourself some quality time. Cultivate a new skill, try developing a new hobby and give yourself enough time to figure out what exactly you want in your next dating journey.