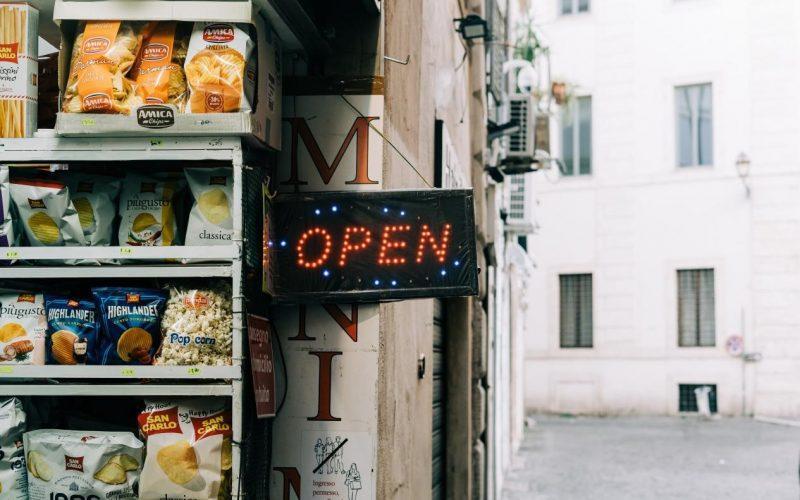 December 28, 2021
---
As a business owner, you have to ensure your business and brand is visible to your target audience. Branding and marketing are two essential components in running a successful business. You need to come up with various strategies and marketing techniques to stand out from your competitors. Traditional marketing techniques were popular during the 80s and 90s. However, we live in a digital era where everything and anything is ultra-modern and digitalised. Adapting to such advanced changes in your marketing strategies can help your business thrive in this competitive world. One of the best ways to utilise this progressive and digital change is using digital signage.
In Brisbane, signwriting is one of the most popular ways to promote business and engage with customers/clients. Most signwriters are now modifying their traditional and classic signage approach with digital and highly advanced shop signage. Many digital signage uses displays and video screens for product/service promotion to the passers-by. It includes:
Billboards
City bus interfaces
Large-format LED and LCD screens
Most commonly found in public places like shopping malls and airport terminals.
This article will shed light on providing the top five ways to use digital signage for your marketing strategies.
1. Consider Brand Visibility and Recognition
With the high level of competitiveness of various industries, marketing your brand can be a challenge. You have to come up with strategies that can help a customer to differentiate your brand from various market competitors. For any digital marketing business, brand visibility and recognition is the key to success. You can easily achieve this by using digital signage. Digital signage screens can showcase your business in front of your target audience with unique, creative content. Such creative signage options allow you to have complete access to your brand's information all day long. You can also use digital signage to promote your products or services and increase brand visibility.
2. Create Impactful Ads
Using digital signage, you can easily create promotional and impactful ads from various other sources. From business owners to advertisement enthusiasts, they can display their business' information digitally, audio and video wise in front of their shops. By doing so, you can attract your current and potential customers in the most subtle way.
3. User-experience for better customer range 
With the growth of digital marketing, most business owners are now focusing on improving user experience using digital signage. Custom signage allows you to use eye-catchy designs and a combination of video and graphics to provide relevant information to your target audience. They can also offer you various customer engagement opportunities.
4. Service/product promotion 
Digital signage is one of the best ways to reach out to your potential customers in this digital age. In fact, such tools work best when you use them for your marketing strategies. With digital signage display, you can showcase your product or service on LED and LCD screens and broadcast messages, live events, and videos to your current and potential customers.
5. Promote Special Offers and Discounts
Want to promote your business and increase sales? Use digital signage! Business owners can easily display the ongoing offers and discounts on their products or services using digital signage. From retail stores, restaurants, to any upfront public places-  a shopfront signage gives you an exclusive promotion area to real-time screen access on place forum.
With countless other benefits of using digital signage, it's time your business makes an advanced and progressive switch!