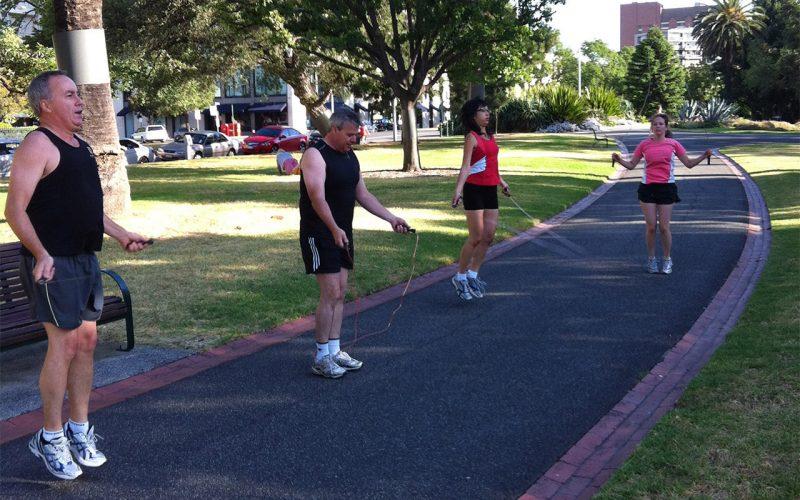 July 21, 2021
---
It is needless to say that everyone these days wants to have a toned and tight belly. Having a big belly is not acceptable by any citizen now. It is most probably the pandemic that has taught people about staying healthy and fit. That is why you can find more and more people these days joining bootcamps in Melbourne. Boot camps are an approach to group training arranged by fitness centers. This primary of these camps is not making muscles. Instead, it helps you gain strength and stay fit.
Besides, disciplined exercise routine, the people these days are also following healthy eating regime to stay fit. If you want to stay fit, this post is all you need. This complete gym enthusiast guide helps you with six ways of losing belly fat quicker at your Bootcamps. The Bootcamp trainers are also instructing the same exercises to the learners. Here are six ways how you can lose belly fat.
Walkout Pushups
The walkout pushup is an amalgamation of exercise and yoga. It is not like the regular pushups that you think. Regular pushups usually help you make your chest wider. But this is a combo exercise that adds upper body strength and at the same time helps you lose your belly fat. What you need to do is bend over at your hip. Touch down the floor until your palm touches the ground.
Further, keep your palm apart with shoulder width. This is like a normal pushup position that you have to achieve. Once you achieve the position, complete one pushup, and along with it, move your hand towards your feet, and stand back again. Then again, go to the pushup position, complete pushup, and stand back. Repeat this over 20 times.
Bicycle crunch
This is another great exercise that you learn in the boot camps and benefits of corporate fitness center. The exercise begins with lying to the ground on your back. After that, bring your knee closer to your chest, bend one leg at a 45-degree angle and elevate your shoulder with hands behind your head. Touch your head to the knee, and do the same with the next leg. However, you need to rotate your torso towards the leg you bend at 45 degrees. This will help you achieve a bicycle crunch.
Front bridge to T
This is another great exercise for quick belly fat loses. All you need to do is achieve a plank position. Then lift one of your arms up and then rotate your head and chest in the same direction. Your lower hand should also be at 90 degrees so that you can form a T. repeat this with your opposite hand as well.
Leg raises
Leg raises are the most common exercises that you can find at bootcamps in Melbourne or any other gym. This is a rather simple way to lose belly fat. Start with lying down on the ground. Raise your leg at a 90-degree angle, keeping your back intact with the ground. Then lower down the leg slowly and then again raise it.
Spiderman abs
This is another great exercise to learn. You can start with a plank position. Then raise yourself up like athletes, keep yourself ready on the track before a race. Bring your knee closer to your elbow of the alternate side and repeat the same with the next leg.
Alternating toe touching
Alternating toe touching is another simple exercise to lose belly fat. Lie down on the ground, raise your legs, and touch them with an alternate side hand. This is also a common exercise at a corporate fitness center.
Fighting Fit P.T. is a leading fitness training camp that aims to make everyone fitter and healthier. It offers you Bootcamp training and corporate training with skilled trainers.
Read more on below links:
High-Class Personal Training Fitness Centre for a Healthy Life
What Makes Corporate Groups Emphasis a Lot of Corporate Fitness Programs These Days?