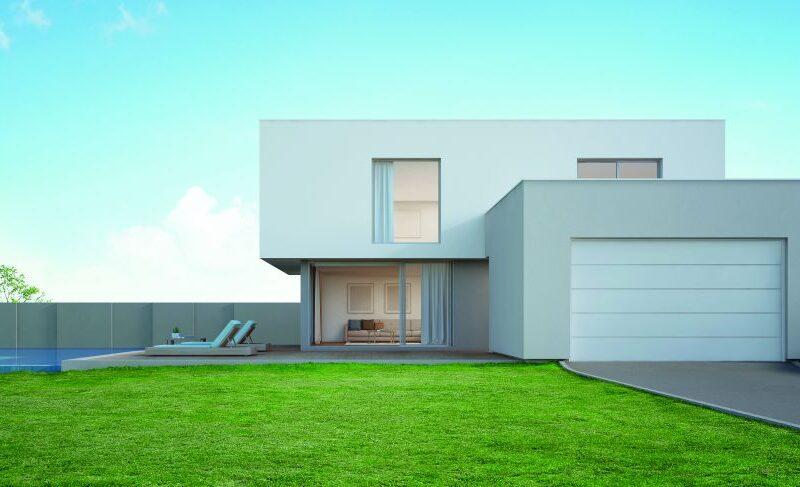 September 13, 2022
---
Now the winter is ending; you might be looking forward to the long summer evenings, the long days at the beach, summer vacations, and all the other great things we associate with summer. I don't know if you're like me, but I love summers. But there are a few things that I don't love about summer—for example, the electricity bill from the air conditioning. And even with the air conditioning on full blast, the house can still feel too warm and to sleep in a warm house is horrible! So, this year I decided to prepare my house for those long warm summers, so I can truly enjoy the summer and have a good night's sleep. So let's look at alternative ways to cool down your house. I've wanted to try
heat reflective paint
 for a while now. Have you ever heard of it?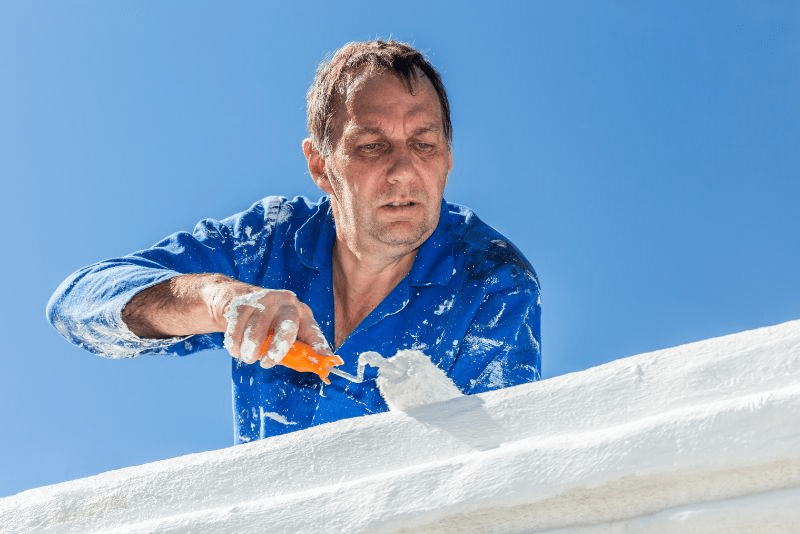 What is heat reflective paint?
Well, it does exactly what the name suggests.
Heat reflective paint is a paint that is designed to reflect heat away from the surface to which it is applied
. So heat reflective paint can reduce the heat absorbed by your house, thus keeping your house cooler.
Does white paint count as heat reflective paint?
The short answer is no; white paint does not count as heat reflective paint.
 You might think this is strange because if you look at warm European countries like Greece or Spain, they have been using white paint for decades to help with the warm temperatures. Well, white paint does reflect the sunlight. In addition, one study from the US-based Natural Resources Defence Council confirms that white paint can help reduce temperatures by a few degrees. So it does reflect heat, but actual heat reflective paint can reduce surface temperatures by a stunning 15.6°C. So while white paint reflects sunlight, it cannot be compared to actual heat-reflective paint, as it doesn't come near to the results needed to keep your house cool.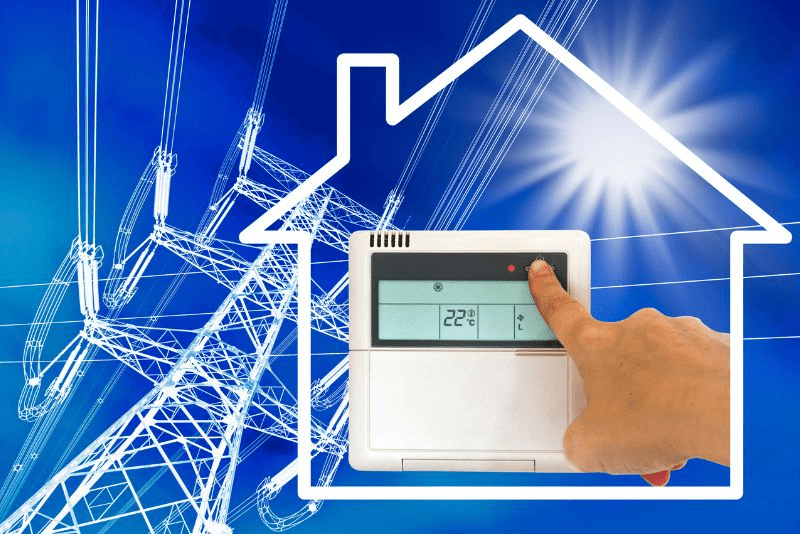 Does heat reflective paint reduce your energy bill?
The short answer is yes.
Thankfully in today's world, it's become fashionable to be eco-friendly, for everyone to do their part for a better, greener world for tomorrow. Well, heat reflective paint is a step in the right direction! According to a study conducted in 2020 in Thailand, heat reflective paint lowers your power bill's carbon footprint by 31.24%. So not only does it help you be greener, but it also saves you a third on your power bill during the warm months. And anything that's good for my wallet is also good for me!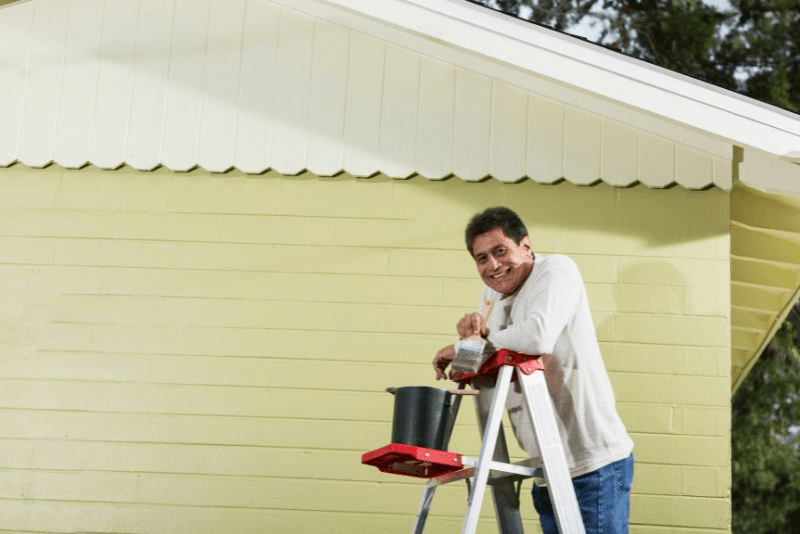 How do you use heat reflective paint?
I personally choose to use Shieldcoat's Thermobond HRC on my house, so I'll explain the steps needed with this brand. From my investigation, Thermobond was the best paint for me; I highly recommend it, especially as it's a true blue Australian paint. As one of the reasons I'm painting my house is to lower my carbon footprint, I bought an Aussie product to cut down on fuel consumption and air pollution needed to import the paint. I'll stop boring you with my idealist views and start explaining how to use the paint:
Inspection
The first step is to check your roof for defects. It wasn't so long ago that I repointed and re-bedded the roof while I was installing a
Twista
 on my roof, so the roof was in quite a good state.
Cleaning
To be extra careful, I cleaned the roof with a pressure washer. Then I applied a product to kill any fungus, algae or mould and stop them from returning.
Priming
I then used a roof primer. Finally, I went for Shieldcoats Shieldseal CT401 as it primes and promises to seal and fill any minor cracks in the roof.
Painting
Once everything was dry, I applied the first coat of Thermobond HRC.
I bought a new spray gun as my old one was getting a little worse for wear. I can really recommend the Hopper spray gun!
 I left around 5 hours before the next coat, although the can said I could repaint after 3 hours.
Top coat
I've never done this step before, but as the manufacturer recommended it, I thought I might as well try it. So I applied a final layer of NanoProtect SC-96. It's supposed to increase scratch/marks resistance and protect against fading. But only time will tell; for the moment, the roof looks like new!
Wait
I usually collect rainwater to use in my garden, but it's recommended to wait ten days for the paint to cure and then rinse before it's safe to drink. So to err on the side of precaution, I waited to collect any rainwater till the roof was cured.
Other steps to cool down my house and go green
As mentioned before, I have already installed a Twista to cool down the roof space. After the heat reflective paint, my next plan is to better the thermal insulation in the walls and ceiling. When I was in Spain, everyone had roll-down blinds to keep the sun out during the hottest part of the day, which could be an excellent idea if we combine it with home automation. Maybe I can combine it with a
raspberry pi and a couple of Arduinos
to make it completely DIY! But that's a project for another day. After that, well, maybe solar panels? It won't cool my house, but it's a greener way to run the air conditioning. I've also been reading about wind turbines as they are supposed to be an even greener form of electricity, although it seems a little expensive for the time being.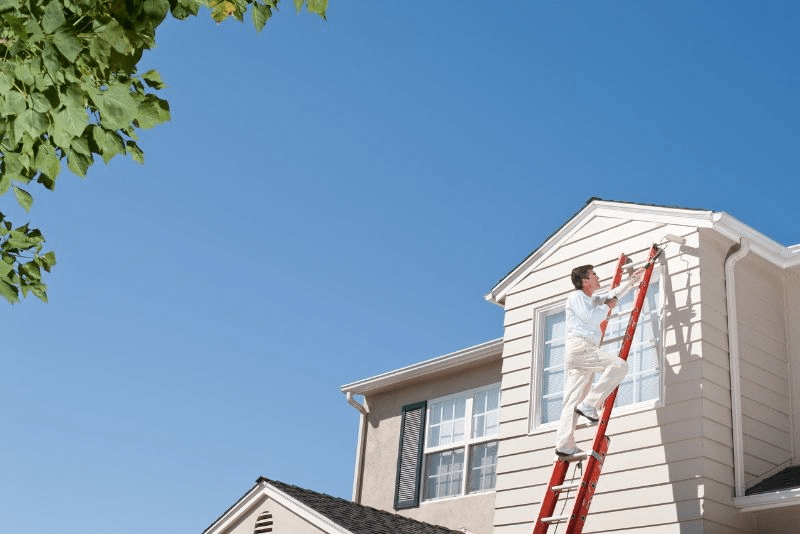 Conclusion
I hope this article has helped you understand heat reflective paint and how it can help you keep your house cooler this summer. If you're looking for an eco-friendly way to reduce energy consumption, using heat reflective paint as a
roof paint
is a great way to start. But there are other steps that you can take to further reduce your energy consumption, like thermal insulation and solar panels. So what are you waiting for? Get painting!