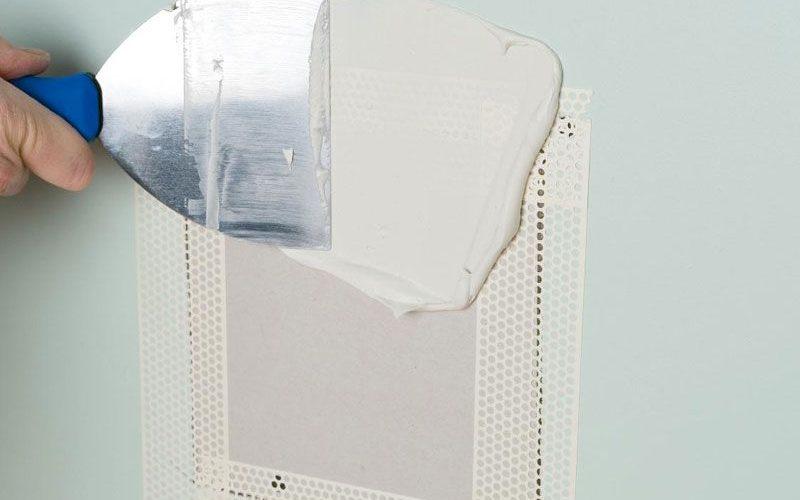 June 18, 2021
---
5 Unique Idea To Improve Your Drywall
You cannot neglect that, one day you have to eventually deal with the damaged ceilings and walls if you have resided in a place long enough.
Mostly, drywalls are used to cover the interiors of houses, apartments, or any other place.
The regular flow of ordinary life can readily destroy them.
Unfortunately, holes, cracks, dents, and peeling joint taps are considered to be unavoidable.
On the other hand, ugly drywall repair concerns must be addressed before a fresh coat of paint can be applied.
Luckily, Drywall damage can be repaired easily. So, if your drywall is damaged you don't need to panic.
Drywall repairing is not a difficult task. All you need is to focus on getting some basic tools, appropriate materials, and a few unique ideas.
We will go through 5 unique ideas that can be used for improving drywall.
Hiring a Professional company for drywall Installation
It is very necessary to hire an expert for drywall installation.
If you know someone who had a terrible experience with their new drywall installation then you are aware of how important it is to hire a professional.
It will not only save you money, but also time.
You can ask some of your friends or relatives or even check different company's websites to get a professional worker.
If you have selected a company then the first thing you need to do is to check their previous work, license, and insurance policy.
You should make sure that your work is completed within the determined time and the company should have all the required skills.
Collecting all the needed tools and materials before hand
You may need some specialized and some non-specialized materials and tools for your drywall installation.
All the needed material should be collected before starting the work, as it will help to complete the work speedily.
Furthermore, you will not have to leave the work in between to collect the tools.
Let's go through some of the materials you will need for your project.
Estimated number of sheets
Different sizes of Knives mostly in12,6 and 4 inch
A drywall T-square
Utility Knife
Cordless drill for fastening
Sanding pole and sheets
Screws a and jab saw
Drywall sanding sponge, abrasive and non -abrasive
Keeping in mind the steps for the drywall installation:
Following are the necessary steps that should be considered in drywall installation.
Taking all the accurate measures and cutting the drywall for the ceilings and walls.
Covering the ceiling
Making use of the rotator cut-out tool
The next step is covering the wall
Trimming around the doors and windows
Making inside and outside corners
Keeping the studs inline
Finishing the touches
These steps are almost used by every drywall repairman.
So keeping these steps in mind can give you some peace that your project is going well.
You will also be satisfied that your project is in the right hands and your money, time is saved.
Using the right material
Using the appropriate material for your drywall repair is as important as following your gut feeling.
If you live in a place where humanity is the biggest issue then maybe you are in terrible if the right materials are not being used
It does not matter if your drywall has been installed perfectly or not. The only thing that matters here is selecting the right material for your drywall that can beat the humidity.
Got Humidity as a Problem? Using moisture-resistant drywall for your project is the solution.
Fixing the holes for the drywall repair
No matter how roughly the drywall is treated, it does not break or get damaged easily.
But if unfortunately it is damaged there is no other way than repairing it.
For drywall repair, tried and true processes are used for any size hole.
Small, medium, and large size holes are fixed through specific steps.
Final Thoughts:
If you follow the above ideas, you will end up having a perfect drywall in no time.