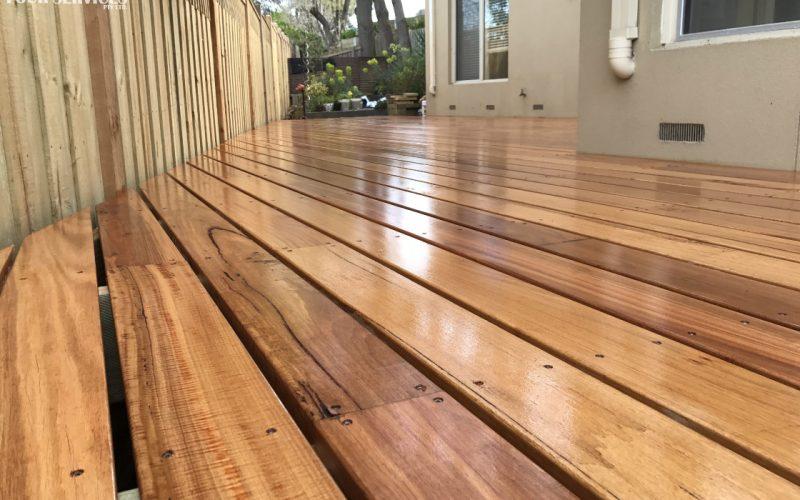 September 29, 2020
---
Timber decking if not designed well by a professional company will not enhance your outdoors as much as, designed by expert timer decking services provider. The question arises what is the criteria or hot to choose the best timber decking designer?
Your home is a place where you feel comfortable and is very dear to you. Similarly, your outdoors is important as well, as you family and friends gather there for evenings or sit there to relax. Hence, it is important to choose the best timber decking services and choose a company near your place to have better accessibility and install the right deck so that you can enjoy your outdoors which eventually will enhance the value of your home.
Here is all that you need to know about how to choose the right timber decking designer:
Research
In order to avoid being scammed by some unauthentic companies, it is important to spend time on research. Either you can ask your family or friends or the easiest way is to search on Google that is accessible to everyone nowadays. All you need to do is search timber decking near me and you'll find the companies near your place and then you'll be able to shortlist the right designer very easily. The benefit of asking your relatives will be that if they have availed the services themselves, you'll be able to receive honest reviews based on their personal experiences.
Digital platforms have enables us to gather information whenever we need it, one can gather online reviews from hundreds of users in a very short period of time –and you'll be able to reach your decision easily. Once you are able to find a timber decking designer that you can trust or that you like, you should search for their experience, the projects they have worked on etc. Most of the professional companies display their work on their website.
Make A Phone Call
If you are not able to find the work of a company on their website then it's essential to call them. A voice call is a true representation as you would know how professional they are, and how accurately they answer your queries. Make a good list in your mind as what you're going to ask them, discuss your requirements and the details regarding renovating your backyard. It is important to communicate specific details with them including the size of your backyard where you want to install deck. A good timber decking services provider would help you with legal matters as well, they will assist you in council requirements, if you are satisfied with their replies on phone call, it's time to have a direct meeting with them and discuss the details and quotation in person.
Onsite Inspection and Quotation
A good quality professional timber decking designer will not hesitate to offer an onsite inspection and deliver quotation. It is the best way to ask your questions regarding decking and once they have seen your area where the deck needs to be installed, you can ask for a picture of a similar project they have done in the past to get visual proof.
Final verdict
When you are absolutely satisfied with the experience of the company, it's time to evaluate them in the criteria set by you and make an agreement with them, mentioning time schedule to complete it and any other requirement that is needed.
A good option for Australia is Four Services as it is always available to offer expert solutions and provide professional application of timber decking that will transform your outdoors into a beautiful place, enhancing your lifestyle. Four services also provide kitchen renovations Sydney and bathroom renovations that will make your life easier, you won't have to look around for home renovation companies.