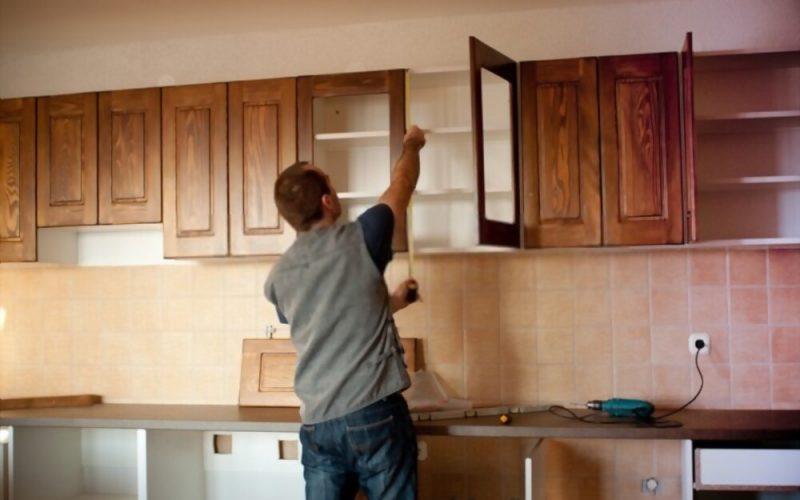 August 19, 2021
---
Modern housing has alleviated the importance of a modular well organised kitchen in a house. A kitchen is no longer only about cooking food and storing food, it has now turned into a place in the house where the family gets together at least once a day to send some time over a meal. It has also acquired the alleviated status of a comforting space designed with care and precision and is often centralised.
In case you are planning to renovate or remodel your kitchen but are falling short on budget, we have good news for you. A complete remodelling of the kitchen is not required any longer to give your kitchen a new look because of a called professional kitchen resurfacing experts. It can do the job just as remodelling but in a very cost-effective manner. 
What is kitchen resurfacing? 
Kitchen resurfacing, is a practice in which specialists can add colour and texture onto existing cabinets, thus transforming the kitchen's look. Resurfacing a kitchen involves using new materials and equipment to reinvent the look and provide durable finishing touches to various aspects of the kitchen like cabinets, countertops, etc.
Thus, giving a literal facelift to your kitchen. Kitchen resurfacing completely avoids the hassle of replacing everything in the kitchen while still giving it a completely different and improved result. It is also a cheaper alternative to remodelling one's kitchen.
Kitchen resurfacing provides a cheaper, easier, and less cumbersome way to transform the kitchen, and because of its advantages, its popularity has been increasing over the years. The kitchen resurfacing sector has seen many trends come and go with time.
It is important to highlight the present trends that are dominating the kitchen resurfacing sector so that individuals can make relevant and informed decisions. The prominent trends are elaborated below:
1. Laying laminate over existing surfaces and cabinets:
Laminate is a durable and hard material that can be used to spruce up the look of kitchen cabinets in an effortless manner. There are many designs and patterns available in laminates and you can buy laminate sheets from the market. Adding laminate is also an easy DIY job
2. Using Rigid Thermo Foil to cover surfaces:
Though Rigid Thermo Foil (RTFs) do not come in many colours, they are more supple and can be used to change the look of complex design structures like arches and curved cabinets. The inherent look of rigid Thermo foil gives a natural feel to your kitchen.
3. Resurfacing using wood veneers:
If you are looking for a material that gives a realistic look, then wood veneers are their best bet because the material is obtained from natural wood. The wooden feel of a kitchen can be kept intact while simultaneously choosing a different type of wood if one uses this option.
4. Opting for natural colours:
While undergoing kitchen resurfacing, you can play around with colours. Neutral colours have been gaining popularity over the years because of the soft, fresh, and natural look they add to the kitchen. Choosing natural colours while resurfacing also allows the other colours and textures in the kitchen to be highlighted.
5. Choosing Jewel-like colours 
Although colours like ruby red, sapphire blue, emerald, green, etc., have not been in the forefront while kitchen resurfacing, its use is an upcoming trend. They add a pop of colour and energy to the kitchen and are an unconventional option that adds character to the room.
Conclusion:
Though there are no rigid dos and don'ts for kitchen resurfacing, being aware of the present trends usually helps individuals explore more options. Even though a decision concerning how to resurface one's kitchen boils down to personal taste, being aware of the popular choices and trends can help one evaluate.