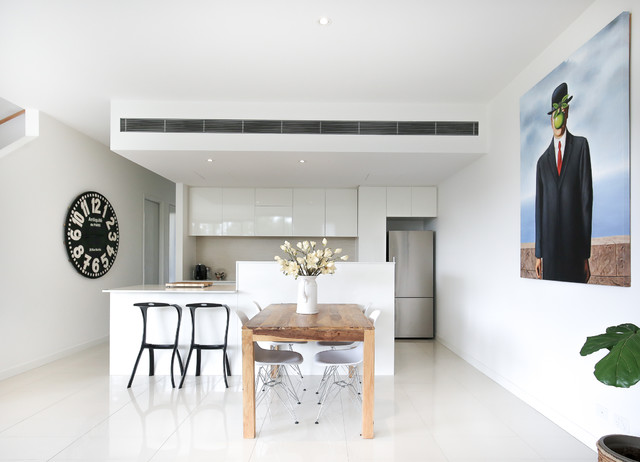 May 28, 2020
---
Homeowners in Australia invest in good air conditioning systems. A large portion of their energy bill is due to air conditioner systems. However, one of the toughest decisions is when it is time to buy a new cooling system or replace an old one. This is a big investment hence it is vital to put some thought into this before buying. One of the best methods is to perform your research online.
There are many options when it comes to selecting air conditioning units. The main types of cooling systems include ducted air conditioning, split air conditioning system, window units, portable air con system. This article lists several air condition systems and the main features of a ducted air conditioning system. It is a must-read for those considering to purchase ducted air conditioning in Sutherland Shire.
Important Statistics and Facts
On an average Australians spend approximately $2 Billion on aircon over the summer.
A high percentage of people use air con during the warmer months; like 69%.
A majority of Australians tend to keep their AC units running for up to 6 hours.
590,000 Aussies leave the aircon running even when not at home.
Over 83% of Aussies in South Australia utilize their AirCons in summer.
61% of New South Wales residents use their Aircons during the warmer months.
Most Aussies will run their Aircon units at 22 degrees centigrade.
The size & design of your ducted cooling system depends on the type of the area to be cooled.
The size of the room and the height of the ceiling are also important factors as does the fact of whether or not the house is insulated.
Other factors that affect the type of cooling system include the number of people living in the house and the main purpose of the space.
Main Feature of a Ducted Air Conditioning System
Installing ducted cooling systems is one of the best methods for maintaining the temperature and humidity level of your home. Here are some of the main features of a ducted air conditioning system:
A ducted air conditioning system consists of one central unit that can cool the entire house; unlike other types of cooling systems that require you to install a special unit in each room.
This consists of ducts that run throughout the residence or office. This is a good method of keeping curbs on the energy bills as well.
This is one of the most effective methods of cooling especially in Australia where the temperatures tend to get quite high.
Unlike other types of air conditioning systems, this one consists of a single unit, and it can cool the entire house.
Besides consuming lesser power, it also makes lesser noise.
This type of system is also easier to maintain and helps reduce the cost of servicing it.
This is one of the most energy-efficient air conditioner systems around; one that uses modern systems and even inverter technology.
One of the biggest issues about installing a cooling system is inefficiency in cooling and how it fails to cool certain areas. Ducted air conditioning system ensures uniform cooling in all places.
This also helps improve the aesthetic value of your house, since instead of installing multiple cooling units all over the house or office there is simply one cooling unit and concealed ducts throughout the building to provide efficient cooling.
A ducted system consists of a central panel to control the cooling, besides which it also consists of individual control panels to maintain a different temperature in the room of your choice.
It ensures lesser noise pollution and is also the healthier choice since it can control the temperature as well as the humidity and keep the space fresh.