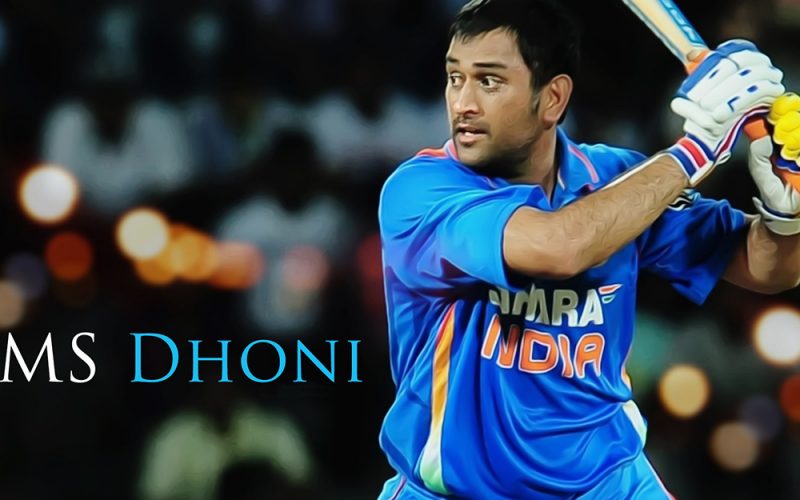 November 15, 2019
---
India lost the two consecutive world cups in the year 2003 and 2007. People say it was happened only because of coach of Indian cricket team. After retirement of Mr.Sourav Ganguly who was the one best and successful captain of all time in Indian cricket history. But After retirement of Sourav Ganguly no one in the team as capable as compared to him. Dravid, Sachin and sehwag are world best bats men but they are not capable enough to handle Indian Cricket Team.
Entry of M.S Dhoni in Indian Cricket Team
After 2007 world Indian cricket team struggling in all form of cricket. At the time only man handle that tough situation and he did and his name in
Mahendra singh Dhoni
. Sourav Ganguly gave him a chance against Bangladesh on 26 December 2004 he played his 1
st
ODI. His 1
st
test match debut against Sri Lanka on 2 December 2005. He started his career in the Central Coal Fields Limited (CCL) team. He was also part of Bihar and Jharkhand Cricket Team. 1st time his ability recognized in the year 2003/04 and he was picked up for India A team.
Captain Cool
Indian Cricket team was struggling because of unbalanced coaching and dispute in a dressing room. After Dravid no one was capable to take responsibility. Most of the seniors were retired at the time and whole new young team. At time time Dhoni appointed as captain of Indian Cricket Team. He accepted that challenge and beyond that he won the 1
st
t20 world cup for India in the year of 2007.Under his captaincy India was at top position in the ICC test ranking in the year 2009.
World Cup 2011
Sachin playing his last world cup and whole team wants to win that trophy. Dhoni's captancy and his cool attitude was the only reason behind that. In the Final didn't do well but Guatam Gambhir and because of Dhoni India won the world cup. In that world cup Dhoni scored 91 runs not out. He is the only captain in the world who won all ICC champion trophies. He awarded as India's third highest civilian honor Padma Bhushan in the year 2018.
Test retirement
Test format require high energy and fitness, and because Dhoni wants play for India for a long time, that is the reason he quite form test match. 26 December 2014 was his last match against Australia. He is also King of IPL(Indian Premier League). He is playing for Chennai Super Kings. Under his captaincy chennai super kings won 2010, 2011, and 2018 IPL trophy.