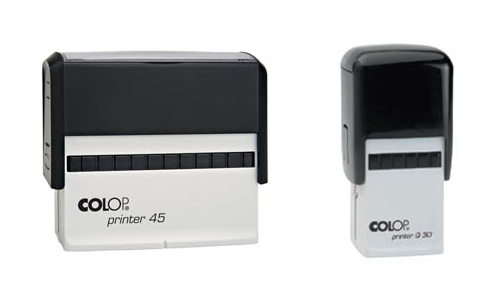 January 24, 2020
---
You get what you pay for is an old axiom. Likewise, there is no substitute for quality and only the best is good enough. Colop is one of the best brands in rubber stamps and Colop stamps are known the world over for exceptional impressions, ease of use and durability in addition to customisation feature. It makes sense to opt for only Colop brand when you want rubber stamps for your business.
Colop is innovation through and through
Colop is innovation personified in rubber stamps. One of the biggest maker of stamps in the world the company innovates and reinvents all the time. It has won the Upper Austrian National Award for innovation in 2019 and that says something about a company that believes in "give the customer what they want". The company has its in-house team of product engineers and developers as well as a research and development wing. No other company would have thought of it but this one developed and offered stamps with Microban antibacterial protection. In the same way its range of EOS flash stamps underlines its brilliance in inventive innovation. Flash stamps are pre-inked plates that can be prepared with the company's proprietary technology in just a few minutes.
If you want custom stamps fast then order Colop. Their hybrid date is another brilliant example of simplicity with functionality. The dater can take on an extra band of Flash prepared rubber and changes to a custom stamp in an instant. Talk about sizes and you have Colop stamps so small they can dangle from a keychain and stamps as large as 120 mm at the other end. Did you ever think that stamp makers would offer you DIY facility? Colop does. It offers sets of rubber lettering that you can pick and place to create your own unique combination and then change the combinations as you like. Take a look at the Printer range to know just how innovative the company is. You have 8 variations and 6 ink colours.
Colop is durability
As a European company established since the 1980s, Colop can be trusted to use top grade materials, even in its range of eco-friendly recycled products, and assure precision in the mechanism. Buy this brand product and you will be assured of flawless performance for years.
Colop is variety
From small to large and with a number of options, Colop stamps, especially the date stamps, are available in a variety from which you can take your pick. There are so many different types that you will be confused as to which you should select.
Colop associates with and supports stamp dealers worldwide, offering them guidance, training and equipment to help them serve customers fast. When you order a Colop you do not have to wait for a week or months to get your custom stamp delivered. Addprint, as a Colop associate guarantees fast delivery of custom design stamps.