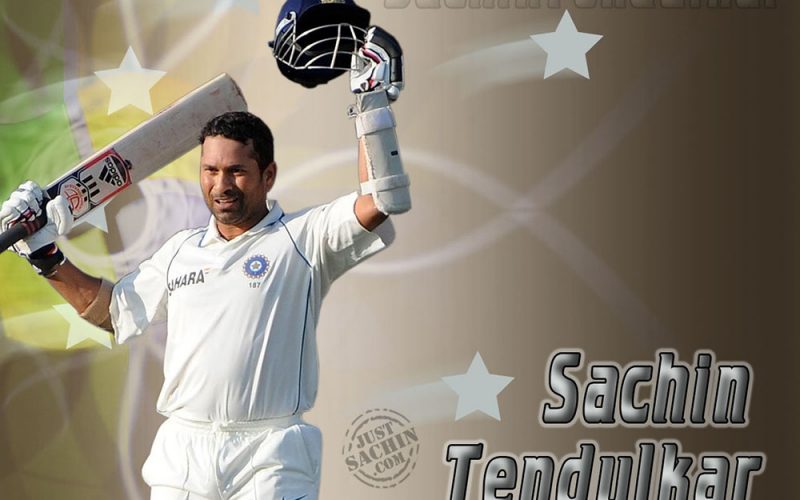 November 15, 2019
---
India is a cultural country, with more than 3500 languages and 7 religions. One of the most popular religions is Cricket. Yes!!!Cricket is also a religion for people of India. Cricket is a famous sport as compared to other sports. People are crazy for cricket. The thrill, passion, and the excitement that can be experienced is unbelievable, which cannot be compared with other sport. Moreover, Cricket unites all the religions i.e. Hindu, Muslim, Sikh and Christian. when it comes to cricket we are all supporters of our country.
Reason behind his popularity
Main reason behind the popularity of cricket is the attraction for cricketers.
Sachin Tendulkar
is the most popular batsman. Sachin Ramesh Tendulkar is the Indian cricketer. Cricket is a religion and Sachin is God. Many people in India watch Cricket only because of Sachin. Sachin has so many records in the history of cricket that no cricketer can touch it. He is the first batman who scored 200 runs in one day international against South Africa in Gwalior. He has made highest number of century in one day international and Test cricket. And just because of him, so many youngster got attracted to cricket and started to play cricket.
Life history
He started his career in 15 November 1989 in first test against Pakistan. He was so young as compared to other team member and 12 March 2012 was his retirement day from all formats of cricket. All his fans were crying because nobody can see him playing cricket after that day.
Achievements
He played 664 international cricket matches with 34, 357 runs. He was the part of India's biggest celebration and it is 2011 world cup. Sachin has been honored with arjun award in 1994, the Rajiv Gandhi Khel Ratna award in 1997, which is India's highest sporting award. He has also received the Padma Shri and Padma Vibhushan awards in 1999 and 2008. Time magazine included sachin tendulkar as most influenced people in the world. Sadly, Sachin has faced down time during mid of his career. After 2003 and 2007 world cup, he was so depressed, he wanted to play for India but because his injuries and health, Indian cricket board dropped him. But this was not the END of his career, he came back with very high energy. After his comeback, India won the 2011 world under M.S. Dhoni captaincy. World cup was a dream for Sachin. In that world cup, Yuvaraj singh was man of the series and he dedicated his achievement to none other than the greatest bats man Mr. Sachin Tendulkar. Yuvraj gave all the credits to sachin for his career and his performance. Before world cup, he scored 200 runs against South Africa in Captain Roop Singh Stadium, Gwalior on 24 February 2010. Currently he is working under BCCI. We can never forget him and his achievements in Cricket.