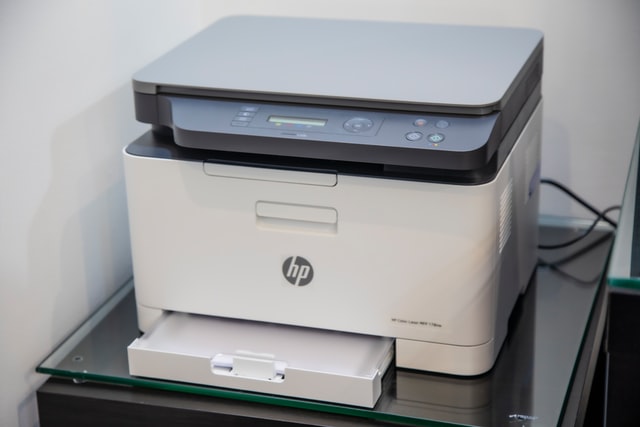 March 23, 2022
---
A conventional printer is an indispensable part of your living space if you are a working professional or a student. Printers come in various budgets and with different efficiencies. However, every printer needs proper maintenance for its long life. Without printer servicing and maintenance, your printer can malfunction like any other machine. Therefore, you need proper maintenance for your printer. In this article, we discuss maintenance tips so that you do not need printer repairs. These tips are simple and help you keep your useful printer in top form. Keep reading to know more about printer maintenance tips.
Use your printer often
This may sound opposing to many, but when you run a machine regularly, all its parts are conditioned to work and run more efficiently. When we say run your printer often, we do not advocate overuse of the printer just for the sake of printing. Overuse is bad for your printer. However, frequent runs keep the parts working. If you have a printer but do not use it that often, choose a simple laser printer. A laser printer uses powder cartridges that have a lesser chance of drying up. Any other type of printer suffers from drying out if not in frequent use.
Clean the printer head frequently
No matter which printer you use to print your papers, one of the basic Printer maintenance tips is cleaning the printer head. The printer head is an important part of your printer and needs proper maintenance. Without cleaning, the printer head faces a lot of blocks and breaks down more frequently. If you need a high-efficiency printer, clean it regularly to maintain its performance.
Take caution when changing the cartridges
Ink cartridges of a printer are an essential part of the machine and the process. Always take precautions to not force a printer cartridge in. Even if you are eager to do some urgent printing, you should not force the cartridges in. The force will only damage your ink cartridges and bring down the quality of your prints. If you are not familiar with your printer, read the user manual and install the cartridges keeping every point in mind. This will maintain the quality of your print and also keep your printer working smoothly. If you are not comfortable with changing the cartridges, you can take the help of someone who knows the process well.
Update your printer settings and software
Your printer will work closely with your computer or laptop and even your phone. It needs a software backup that runs equally smoothly as its hardware parts. Therefore, you need to keep the software updated and check for any bugs. When the software and drivers are updated, the printing process goes on really smoothly. Even software update is a crucial part of the Printer servicing process. Keeping the software up to the mark keeps the printer compatible with multiple systems and devices so that you are able to work with a single printer throughout the years.
Dust Your printer often
Apart from thorough cleaning periodically, the printer also needs dusting daily or every two days. Regular dusting maintains the appearance and internal health of the machine and its small parts. The printer is a very undervalued workplace machine. However, a printer does many routine tasks for you and is part of the workflow. If the printer breaks down, many tasks will experience a domino effect that results in delays. However, just like diseases,
printer repairs
also need a precaution over action approach. Printer maintenance needs small caring precautions that you can take up with practice. As a machine, the printer needs attention from time to time for high performance. Apart from precautions, you can also go for an annual maintenance cycle from the company so that the printer is consistent.