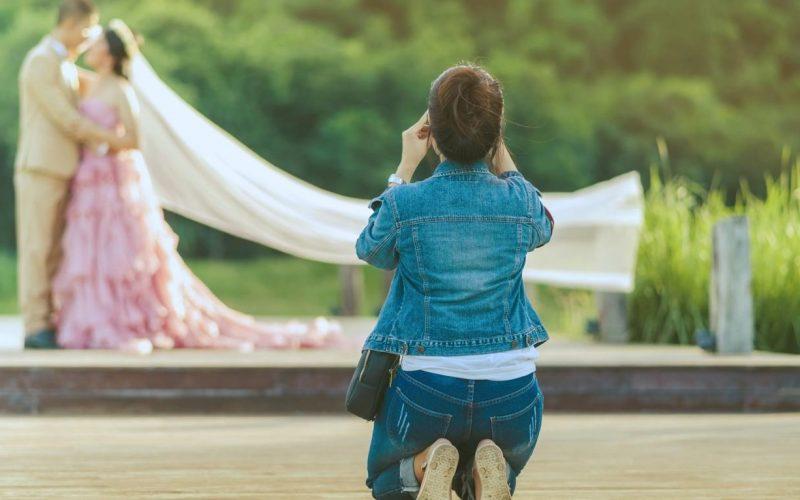 November 26, 2021
---
It is not an unknown fact that wedding arrangements can be an overwhelming experience; they take a lot of energy, emotions and time. In the last few months or days of one's bachelor life, there are so many things to consider that it is easy to forget about enjoying the short while the couple has before they marry. Preparing for a wedding is not easy and involves planning, inviting all the guests and planning the menu with the caterers. The short time a couple has prior to their wedding is a once in a lifetime opportunity. It is a good idea to make the most of it and also create memories that you can remember forever.  The best way to do this is to capture it in photos and videos. Not all of us have the expertise to do so hence it is to hire experts in
Brisbane for wedding videography
. This article goes on to provide more information on how one captures their pre-wedding memories.
Tips for capture pre-wedding memories
Budget for hiring the professionals for your shots. The sky's the limit for snaps and videos one can take; however, it depends on how much time you have on your hands and how much you are willing to spend.
It is likely that you have a friend or a family member that is a good photographer; you might want to take advantage of their services in the case where your budget is low. A good camera is vital for such photos.
Some of the popular options for pre-wedding photography & videography include a famous tourist spot for special photos, the park for a casual shoot, an ornate building for a vintage feel, on the roof or the city landscape. Some of the other popular pre-wedding shots include an ocean and sunrise or sunset.
Plan the type of photos or videos you have in mind beforehand. This is vital in the case of a professional shoot with a hired photographer.
Do not rush the photoshoot; this should ideally be done over a period of two days in order to capture yourself with your partner in various settings.
It is a good practice to carry an extra pair of clothes to the location to make things more interesting.
Make use of special props like balloons, soap bubbles or use a natural setting like flowers, sunset, cityscape, bridge, etc.
Do not forget to carry your makeup with you for the occasional touch up that you might require.
The locations you select for the photoshoot make a big difference in case of a pre-wedding shooting. Those planning DIY can do their own research or select a place to their liking. On the other hand, those who plan to hire professionals can consult them regarding the best locations for the type of pictures and videos they prefer.
Capture photos that tell a story and ones that will remind you of the time prior to your marriage. This story can be about the journey of the couple, capturing special moments prior to the wedding, or even using a prop that is of significance to you.
Ensure you include a wide selection of photos like candid shots as well as special poses.
The professionals have the expertise to capture your special moments. They also have the right equipment like a high-end digital camera for photos as well as videos. Most of the professionals will have access to a drone camera for drone videos and photos. Some of the popular services they provide include feature-length video, highlight reels and documentaries. For wedding videography in Brisbane the prices will vary hence it is a good idea to shop around.