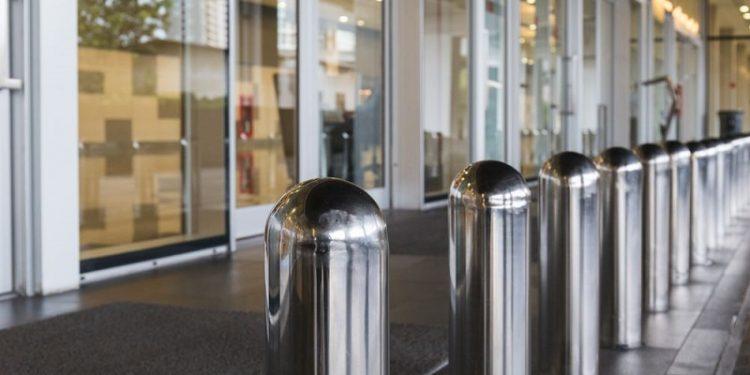 July 27, 2021
---
Bollards are an important aspect of road safety as well as for marking borders, safeguarding buildings and infrastructure. Many individuals simply consider their use in designated parking spaces and traffic lanes but in fact, they are more widely utilized as a safety measure both inside and outside of structures. There are a variety of patterns to pick from, and they're a great method to keep undesired visitors out.
They are either fixed or retractable and the costs vary greatly depending on which type and size of bollard you choose. Although they may cost you more money, bollards have various advantages. They help in improving pedestrian safety while maintaining the aesthetic appeal of your property by installing heavy-duty bollards in the appropriate locations.
Let's have a look at some of the benefits of bollards:
1. Exceptional Defense:
Bollards provide a stronger and more durable barrier between vehicles and bicycles as compared to other types of separated bike lanes, resulting in increased safety. When you think about it, a striped lane or even a little bump in the road won't stop a car from swing over into a bike lane, and it won't stop a bicycle from moving into the motor vehicle lane. These ensure that each stay in their dedicated lanes
2. Building and infrastructure security are essential:
It is an important security feature that protects against both accidental and intentional vehicle harm. The installation of bollards will considerably increase the security of any facility or infrastructure that is vulnerable to accidents caused due to vehicle collisions. They should be installed in banks, schools, government offices, museums, military structures, and corner buildings.
3. Keep things in order:
Bollards can also aid in maintaining order both inside and outside of businesses. On entrances and exits, movable bollards can also be utilized to maintain order. Bollards can be used to keep people in line while paying for tickets. It also aids security officers in inspecting everyone entering the building. Bollards can also be found at concerts and other public events.
4. Pedestrian protection:
Pedestrians may be at risk due to crowded street corners, bad traffic signals, and unsafe crosswalks. They can assist in keeping people on sidewalks rather than on-road where they may be hit by a vehicle. By placing them in places with high pedestrian and vehicular traffic, they help to protect people from being injured.
5. Improved Cleanliness and Decoration:
Bollards can also be utilized to maintain the cleanliness of the area. Some bollards are hollow, which can be used to store trash. You can frequently find them in public places, such as malls and even by the side of the road, where they also serve as trash cans and dumpsters. Most businesses also employ bollards/trash cans both inside and outside their buildings. Some of them even have ashtrays and cigarette butt buckets built into the caps. Bollards are certainly practical, but they can also be used to enhance the aesthetics of a location. They can make a nice office accessory. They can come in a variety of colors. They can also have patterns and motifs on them.
Conclusion
The primary function of bollards is to ensure safety. Many of them have the possibility of adding lighting features to the top to improve rider safety even more. When parking is scarce in a densely populated location, people may resort to mounting the curb and parking on the edge or sidewalk. Vehicles attempting to enter and exit congested parking spaces tend to quickly mount the curb, causing damage to gardens and even structures. Though they are costly investments but not at the cost of the safety of others.