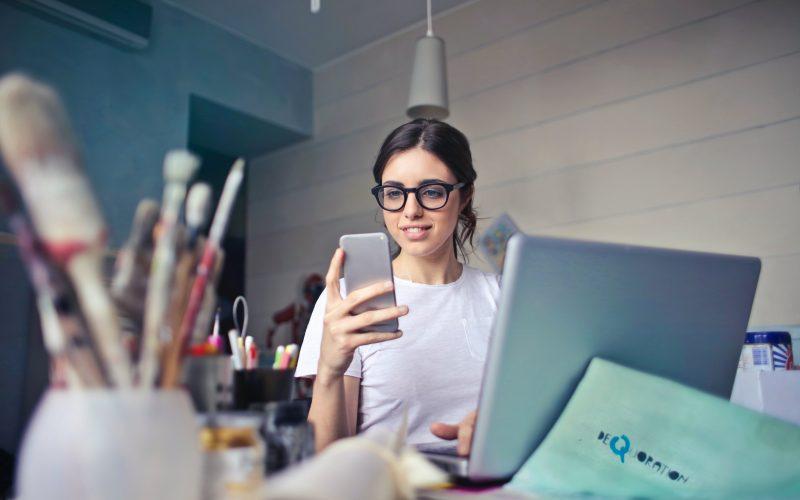 September 8, 2021
---
Despite the current economic recession due to the pandemic, businesses are still finding ways to grow and expand their products and services. In fact, it's not too late to do something new to your business and help succeed, even during tough times. If you're looking for ways to grow your business and earn more, consider these tips on how to expand your business. 
Offer hybrid shopping options
If you're thinking of how to expand your business, then consider offering customers a hybrid shopping experience. This means that you need to combine online and physical shopping experiences to suit your customers' lifestyles and needs. In fact, during the height of the pandemic in 2020, many businesses incorporated online business models to cater to customers' needs despite the restrictions.
An example of a hybrid shopping model is when a customer can buy an item online and physically pick it up at the store. This allows customers to reduce their shopping time while ensuring that the products they get are of good quality. With a flexible shopping option, small businesses can tap on customers easier.
Add a delivery service
Another way to reach out to your customers and expand your business is to implement a delivery service. You can either get a courier service or implement your delivery system. A courier service is more convenient and affordable, but having your delivery system ensures the quality of your deliveries. 
Establishing your delivery system may be expensive, but some shops have cut down their costs by using micro-mobility devices, such as electric scooters, electric bikes, and hoverboards. E-scooters and e-bikes are no longer just for stress-free commutes. They are also being used as delivery vehicles due to their eco-friendly and low-cost benefits.
Since shops have offered delivery services, they have seen 20 per cent more check sizes from online and delivery orders. If delivery services apply to your business model, don't hesitate to try them out.
Leverage social media
To help continue growing your small business, it's imperative to have an active and established social media presence. Social media has become one of the main drivers for businesses with 73 per cent of marketers saying that social media marketing has been effective for them. 
Simple social media strategies like Facebook Live videos already help generate 10 times more engagement than other types of videos. Social media accounts not only help promote your shop but also help drive traffic to your shop or website and convert them to sales.
Aside from social media, you may also want to consider creating a website. A website will establish your credibility online, spread awareness of your brand, and help you tap on local and foreign markets. This is one way on how to grow your small business with marketing. If you're a small business that still has not leveraged social media and other digital media, then you should. 
Consider a franchise model
If your small business has what it takes to expand, consider developing it for a franchise. If you want to grow your small business quicker, then this is the way to go. However, before developing a franchise model for your business, understand the amount of work, money, and know-how that it takes to establish a successful business franchise. Know that franchise costs are high, developing the business model is complicated, and marketing the franchise should be organised. However, if you can successfully establish a franchise version of your small business, then it will be bound for growth.
Provide remote work opportunities, if applicable
If you want to know how to expand a startup business, consider offering remote work opportunities. If you have a business model that can be done remotely, consider working at home. One benefit of doing remote business is that it allows you to lower your operations costs. Moreover, it allows you to tap on more local and foreign talent, since you're not bound by location. Lastly, you may also opt to expand to the overseas market with a remote business model.
Remote work has become the norm, especially during the pandemic. Moreover, more job seekers are looking to work remotely. In fact, the Remote Work Report by GitLab found that Australians would change jobs if they were to return to in-office arrangements. By becoming a remotely capable small business, you can expand your opportunities and have an edge on your competition.
Seek alternative funding
Finally, expanding your small business requires enough funds to implement the changes that you will make. One way to get funds is to rely on loans. However, many online funding platforms are providing alternative funding, such as microloans, crowdfunding, emergency funding, and more. 
If you decide on receiving funds, you may use them to develop new products, upgrade existing products or services, expand to another location, hire new people, add delivery service, and more. Getting a fund will allow you to invest in the area that your small business needs to expand.
There are plenty of ways on how to expand your business. Feel free to research more strategies and see which one is suitable for your business needs. As long as you get creative with your strategies, allocate the right budget to your new endeavours, and consider what's best for your customers, then your small business is bound to grow.