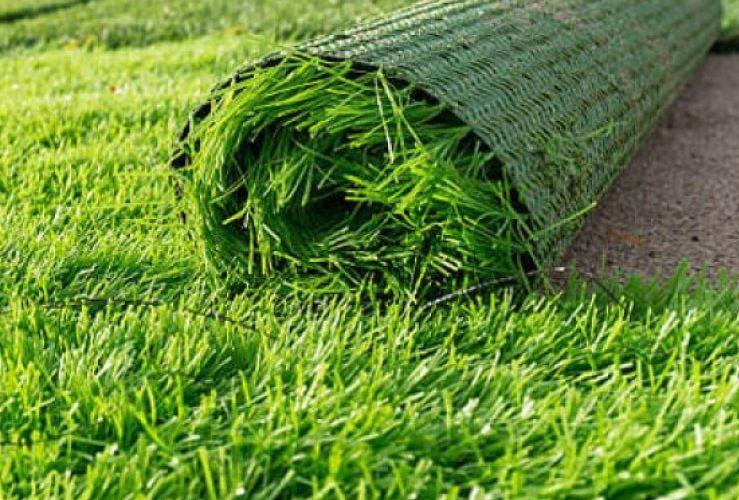 November 18, 2021
---
Mentioning the words Artificial grass usually brings back memories of strangely textured tennis courts or glowing green butchers windows. Like most things in life the times have changed, and thankfully for the better! You'd be hard pressed to even find those types of products these days other than in establishments which have been holding onto them for decades.
Modern Artificial grass has become such a versatile product and there's a significant array of synthetic grass varieties now available, that you can pretty find the right grass for every need. In fact, many of the grass designs are based on the look and feel of actual naturally occurring grasses that you might see around your neighbourhood. The science behind the design of these grasses will amaze you, with careful consideration to the design and placement of each synthetic grass blade, which allows for so many different designs of artificial grass, which is how they have got it looking so close to the real thing.
The upgrade to the design of artificial grass has also improved the durability and flexibility of this material which can make it ideal to use in places which you wouldn't normally think off. It not only can provide extra protection to the area, but it can bring an area to life with the vibrancy of the colour that it provides.
Indoor Garden
If you live in a small apartment, odds are you don't have the space for your own full-sized garden, but this doesn't mean you can't have any kind of greenery in your life. Many apartment dwellers have taken to converting small areas withing their home into an indoor garden. Using artificial grass as the grounding and sometimes walls and ceilings, you can have that one little green sanctuary in your home. You can fill the area with indoor plants and the artificial grass flooring will protect the floor from any spilled soil or water.
Rooftops:
This isn't just so you can shout out from the rooftops about how good artificial grass is!
Living in some apartment buildings you can have access to your rooftop which they can purpose for things such as sports courts, pools, and gardens. Synthetic grass can work fantastically with each of these scenarios. It can help that rooftop garden feel like it is much larger than it is or provide some added protection and grip around a pool or on a rooftop tennis court. It also has a environmental advantages of absorbing heat and noise radiation, which is great for those that live in a big city.
Feature Walls
These are becoming quite popular in many businesses and in shopping centres with these places wanting to add a bit of green to accompany the odd indoor plant or even be used as a exciting backdrop for a display which would normally be found outdoors. For example, a women's fashion shop might use it to display outfits for an upcoming horse racing carnival
Hopefully you now have some different ideas on how to make your life a little greener with artificial grass! This material has some fantastic properties, especially including its durability and safety aspects. So, if you're ever trying to figure out how to bring an area to life and protect it at the same time think Artificial Grass!