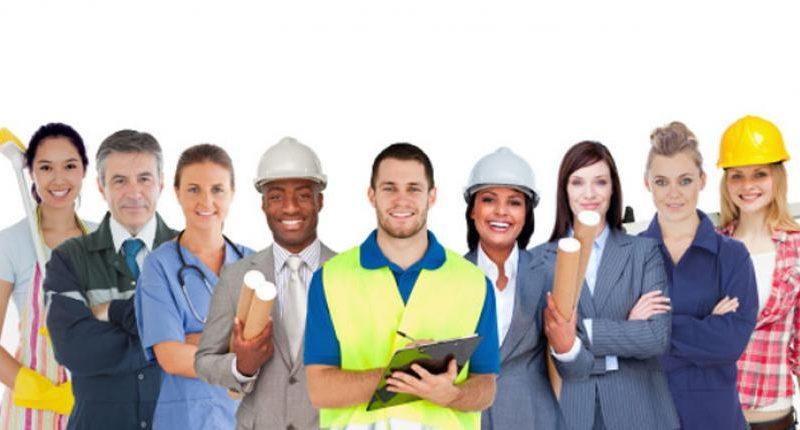 October 13, 2021
---
Today's job market is a fierce one. Worst than it has ever been. And there been some pretty wild ones. The reason for today's market being so rough is that although demand increases day by day, but supply multiplies day by day.
Competition is now the driving force for the global market. And its not a favorable one for beginners in any field or industry. People expect no compromises in quality if they are paying for a service or product. Heck, not even free things will be appreciated if there's the slightest compromise in delivery quality.
This makes it very difficult for beginners to get the experience they need without getting extorted. It's almost a paradox. You don't get work if you don't have experience & you don't get experience unless you get work.
But life isn't that hard for tradies. There's a bunch of places that a tradie can find work, if he has the right skills, qualifications, & certifications.
The great thing about being a tradie in today's day and age is that while most people are opting for the end jobs, this skill is increasing day by day in demand and decreasing day by day in supply. But that doesn't mean that there you don't need experience to get many jobs as a tradie. Nobody wants a rookie tradie working in their house. And if you're not skilled in your trade, you're going to run out of work really soon.
So how to get those jobs without doing free work in the trade you spent years learning and practicing.
This is what this article is about. I'm going to list some platforms that allow Tradies to find those initial jobs that can help a tradie in Australia kickstart their career in Australia.
Following is a list of platforms that helped me kickstart my career as a tradie by finding trades jobs in Sydney:
Facebook Groups
I'm amazed at how many people miss Facebook groups when looking for trades jobs. This is one of the best platforms to help you find any resource or connection without any obligations or charges. It's not heavy on your wallet and it's actually quite an organic process. Facebook groups for trades jobs in Sydney got me jobs every week in the early years of my career. You just need to stay active, keep posting and interacting in the groups to be a bit visible. Don't just start spamming people because people hate that. Instead make a steady reputation for yourself by helping other tradies and service seekers in the group even if it doesn't benefit you directly. If someone asks for advice, or a referral try to give it in the best manner. Join multiple groups for tradie jobs or local jobs of your suburb or city. The bigger the group the more patience you'll need as there will be more competition there. But once you have become visible enough and overcome the competition, these groups will prove as a great resource for getting regular jobs.
When I started out with this strategy to get trades jobs in Sydney, I had joined near hundred groups where I would try to interact with everyone every day. It became too tiring and decided to stick to a few where I felt the easiest and felt like I was actually connecting with the members instead of copy paste comments. That's when I started getting results.
Google My Business
This is also a great place to start. Google My Business is as much for a beginner as it is for the pro. When you search for a local business such as a service provider or shop near you and Google shows the names of the local businesses. Those are Google My Business listings. You can list your business and appear on the Google search results page when someone searches for a tradie of your trade in your area. The more reviews you have on Google My Business the more often and higher in search results page you show up. To help you get the initial few reviews you can ask a couple past clients, your teachers mentors and other people you know to give you a good review as they are probably aware of the quality of your services and can give honest reviews that will help people who come across your listing trust your service.
Online Business Directories
These are much like Google My Business just less used. But still a great opportunity to get jobs in the start of your career as a tradie. Online Business directories like yellowpages.com.au will allow you to list your business for free. You can also find some industry specific business directories that you can list your trades business on to get trades jobs. These directories often give you higher quality clients and also in greater volume. There are many other free directories like these that you can find by searching for "online business directories" on Google.
Industry specific platforms
There are a number of platforms that are exclusively for Australian tradies. You can find a number of jobs come directly to you by registering for your trade. These platforms will probably get you the best results but will cost you some money. Platforms like seek.com.au or hipages.com.au are platforms that have a lot of trades jobs posted every month. But they do make some good bucks off of tradies. My trades company used to get tons of trades jobs in Sydney from hipages, but we have now moved on to a better option. That is Fixezi, on this platform tradies don't have to pay subscription fees or anything. You only pay a flat fee and that too only when you have a job confirmed.
Hope these platforms help you find the jobs you need to kickstart your career. Thank you and good luck.