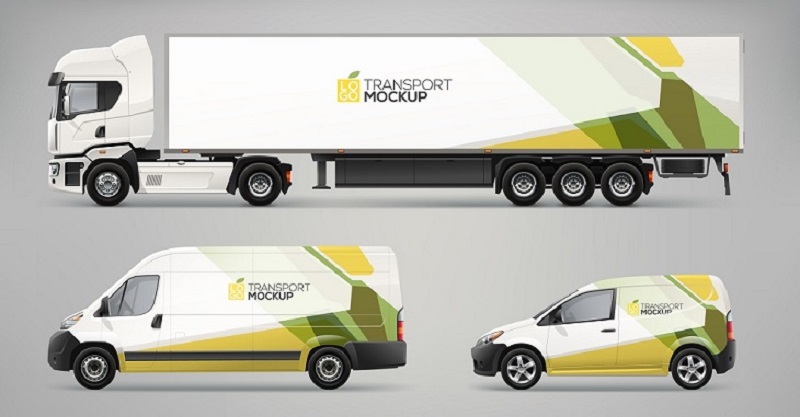 February 16, 2021
---
In this technology-driven world, vehicles are everywhere, and there are no chances that people will stop using vehicles.  Therefore, these days we see many cars, trucks, and cabs promoting various brands and their logos on the vehicles. Believe it or not, vehicles are super beneficial because they are used for transportation and simultaneously promote brands, logos, and slogans. If you have not yet not used vehicles for your promotional activities, then you must understand the importance of vehicle signage and how it can be advantageous for your brand.
So without further ado, let's learn some convincing advantages of using vehicle signages for brand promotion.
Vehicle Signages Are Like A Unique Addition To The Marketing Campaigns
Believe it or not, you spend thousands of dollars on paid ads, social media promotions, and digital marketing campaigns. Unfortunately, these methods are transitory, and your brand cannot afloat in the market by using the same digital marketing techniques. Vehicle signage means engaging people with your brand even boost your reputation in the market. Such signages give a long-lasting impression of your brand on the potential clients.
The best part is vehicle signages are highly customisable, and you have a plethora of options that meet your requirements and budget. You can use your creative brain and beat your competitors without burning your pockets. From removable magnetic graphics to impressive car wraps and vision signs, there are numerous options to connect with the audience without even socialising with anyone.
Vehicle Signages Are One Of The Inexpensive Advertising Form
Getting vehicle signage and getting it printed turns your vehicle into a portable advertisement which can be parked anywhere. Undoubtedly, promoting your brand through vehicle signages is far cheaper and even more effective than digital marketing techniques. Believe it or not, traditional advertising isn't effective and even make deep holes in your pockets.
Nobody is interested in looking at the advertisement placed on the bus stops and railway stations. Plus, you have to shell out extra money for getting a fixed place on your preferred location, but positive results isn't guaranteed. If you want your billboard to stay alive for months, empty your bank accounts!
Vehicle signage is like a one-time investment which stays alive for decades. Once you curate and install the signage on your vehicle, it will last longer until your automobile goes into the junkyard. One of the best advantages of having vehicle signages is you can eliminate or replace them from your vehicle as per your requirements.
They Are Good For Making Your Brand Trustworthy
Having well-structured vehicle signages means to boost the reputation of your company in the market. You have to appropriately print your brand logos and slogans to make your portable billboard eye-pleasing to the viewers. If your vehicle signage is giving a long-lasting impression, it means your brand is looking more professional and customer-oriented in the market.
The viewers will start acknowledhing your brand, and gradually they become your customers. Additionally,  many customers will even stop you and ask about your brand. Never believe that vehicle signage is enough to bring customers on the table; word of mouth also matters a lot. As you're running a company, you should know the importance of presenting your brand impressively in front of your clients.
Final Wrap-Up
Getting vehicle signages is super easy, contact an experienced graphic designer and determine your requirements. Your chosen graphic designer will definitely help you in selecting the templates, logo styles, and graphics for your signages. Once, you receive your signage, get it printed on your vehicle, and stay ready to attend your customers' calls.